Team members clean up Jubail Mangrove Park
Abu Dhabi, UAE, 07 June 2022 – Hilton properties located on Yas Island, Abu Dhabi commemorated World Environment Day (5th June) by partnering with Jubail Mangrove Park, the first self-contained natural, educational and leisure destination of its kind in the Emirate of Abu Dhabi.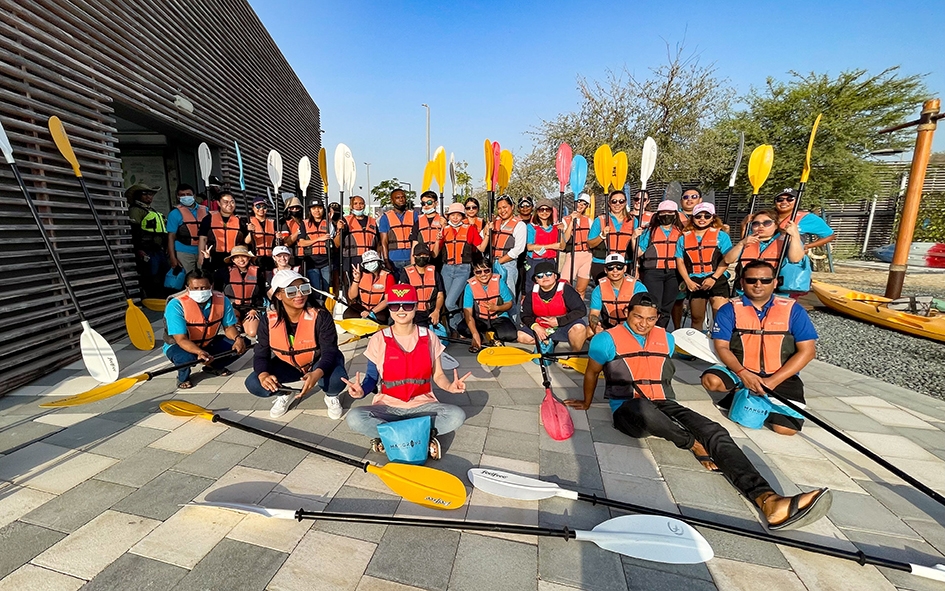 Team members from Hilton's Abu Dhabi cluster – Hilton Abu Dhabi Yas Island, The WBTM Abu Dhabi, Curio Collection by Hilton, and DoubleTree by Hilton Abu Dhabi Yas Island Residences – participated in a series of activities including a mangrove cleanup, mangrove training session and mangrove planting at Jubail Mangrove Park.
The activities were conducted as part of Hilton MEA&T's 22for22 pledge which encourages every team member to plant a tree and participate in community cleanup activities in order to protect local biodiversity. The minimum target is to plant one tree per team member, and by the end of the year, Hilton's Abu Dhabi cluster aims to have planted at least 1,000 trees.
This eco-initiative also ties in with Hilton's Travel with Purpose 2030 goals to cut its environmental footprint in half and double the investment in achieving social impact. Hilton aims to achieve this goal by participating in activities that reduce carbon emissions by 61 per cent, such as planting more trees, for example.
Jubail Mangrove Park has various projects in the pipeline which Hilton will have the opportunity to support through various initiatives. These exceptional experiences include activities for guests (mangrove tours), as well as meaningful opportunities for team members to make a difference while having fun, and the chance to create positive impact in the community through local support of environmental protection programmes.