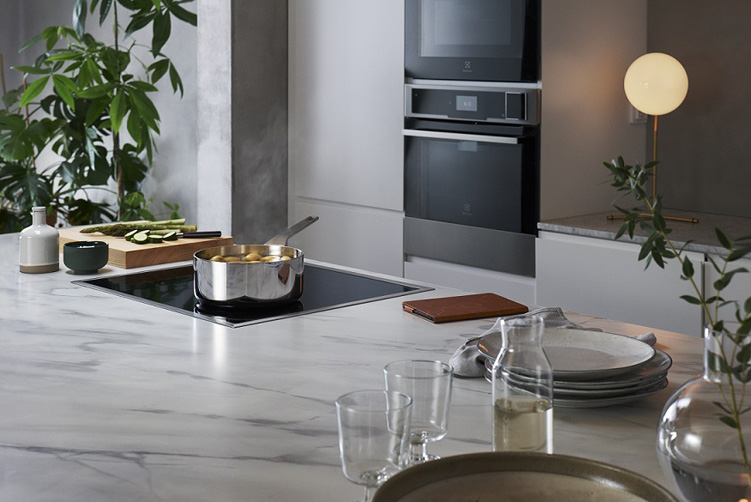 Dubai, UAE. March 2022 : Global home appliances company, Electrolux, places the consumer at the heart of everything it does. With this comes its promise to make a lasting impact through the sustainability of its products and processes. This is why Electrolux created its Better Living Program, which aims to "shape living for the better" by reinventing taste, care, and well-being experiences to make life more enjoyable and sustainable for millions of people around the world.
Electrolux has a variety of large and small appliances in its range including cookers, fridges, freezers, washing machines, microwaves, dryers, air purifiers and air fryers. Some sustainable features that Electrolux has integrated into its products include an auto dosing option that weighs exactly how much laundry is in the drum and, based on that, the washing machines dose the exact amount of detergent needed for that load. Electrolux also offers heat pump dryers that work as a closed-loop system by heating the air, using it to remove moisture from the clothes and then reusing it once the moisture is removed to dry clothes more efficiently. In addition to that, Electrolux also offers a washer that features unique technologies that have been designed to make clothes last longer and surpass the whitening effects of bleach without the use of harsh chemicals, as well as a front-load electric dryer that features Electrolux's Balanced Dry technology that works to save time and energy.
As a global leader in household appliances, Electrolux realises that it has a tremendous opportunity to eliminate the barriers that prevent consumers from making more sustainable choices, which is why it launched The Better Living Program. This program enables Electrolux to continue to create better and more sustainable living options for people around the world through a variety of smart technology integrations. The program, which has bold targets set right up to 2030, focuses on better eating, better garment care and a general better home environment, aiming to become climate neutral in its operations, striving towards a more circular business.
To raise awareness on their sustainability offerings in the region, Electrolux has their own interactive experience at the Swedish pavilion of EXPO 2020, which includes a HÅLLBAR, a rooftop lounge enticing human connection and serving as a space for a sustainable future and a virtual portal to information on innovation, sustainability and connectivity.
Electrolux General Manager, Middle East & Northern and Central Africa, Vitor Maia, said, 'We as a company are on a mission to design and create innovative appliances that deliver perfect results for people and have the lowest possible impact on the environment. We make products that will stand the test of time, built for the customer and with our planet in mind, by implementing sustainability-enhancing features like efficient water use and improved energy performance. We are passionate about sustainability and are extremely proud of what we have managed to achieve so far."
Through their brands, including Electrolux, AEG, Frigidaire, and Zanussi, they sell more than 60 million household and professional products in more than 150 markets every year.