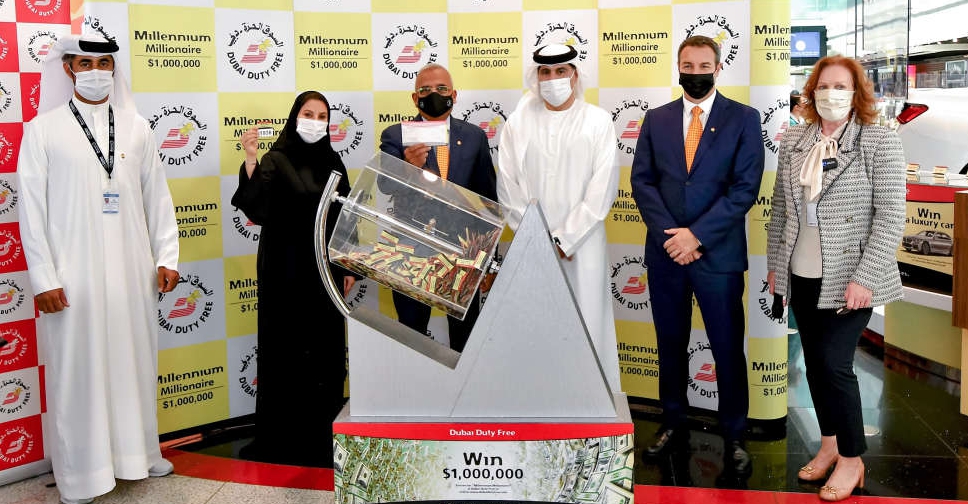 Supplied
An Indian expat won the US$1 Million Dubai Duty Free Millennium Millionaire Draw for the second time.
Sunil Sreedharan bought the lucky ticket online on April 10.
He previously won a US$1 million in the same promotion in September 2019 in addition to a Range Rover HSE 360PS car in Finest Surprise Series 1746 in February 2020.
The 55-year-old man, who is a regular participant in Dubai Duty Free promotions for more than 20 years, used to work as an estimation manager for a company in Abu Dhabi, and now runs an online trading business in Dubai.
Sreedharan, who hails from Kerala is also the 188th Indian national to have won US$1 million since the start of the Millennium Millionaire promotion in 1999, and the 8th person to win the promotion twice
Indian nationals make up the highest number of Dubai Duty Free Millennium Millionaire ticket buyers.