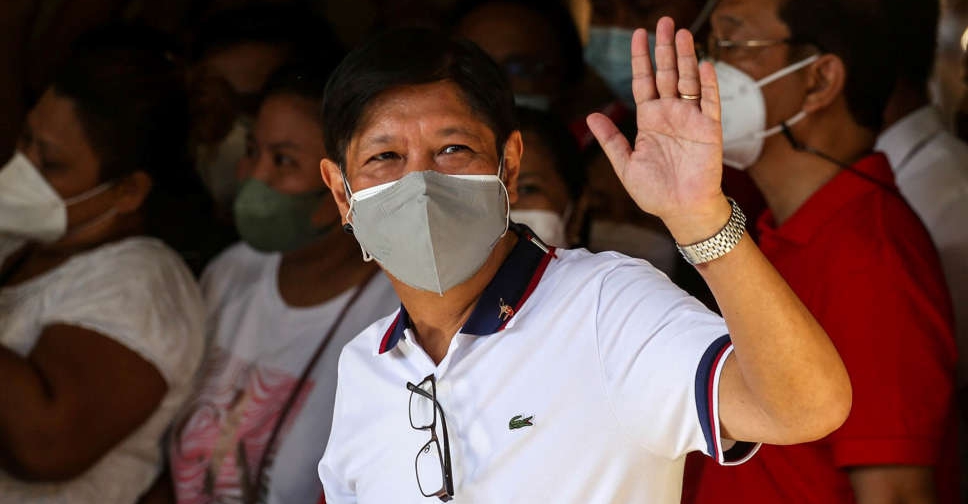 AFP/ JAM STA ROSA
According to figures released by the Board of Canvassers at the Philippine Embassy in Abu Dhabi, voting in the Philippines Presidential election was more polarised amongst the UAE-based electorate.
Winning candidate Ferdinand Romualdez Marcos Jr., commonly referred to as Bongbong Marcos, received a total of 76,819 votes with Leni Robredo a distant second, polling 15,260 votes.
Former professional boxer and senator Manny Pacquiao trailed in bottom of the list, attracting only 471 votes amongst the Philippine population in the UAE.
In the Philippines itself, Marcos Jr. polled more than double the amount of votes compared to his nearest challenger, Vice President Leni Robredo.
Following the landslide result, the son of the late dictator Ferdinand Marcos vowed to work for all people, telling the world to judge him by his presidency, not his family's past.
Here are the official numbers as recorded by the Board of Canvassers at the Philippine Embassy in Abu Dhabi
Number of Clustered Precincts: 291
Registered Voters: 290,183
Actually Voted: 97,314
Voters Turnout: 33.53%
Valid Ballots Counted: 97,314
Rejected Ballots: 2,220
President (Top 5):
Marcos, Bong Bong (PFP) 76,819
Robredo, Leni (IND) 15,260
Domagoso, Isko Moreno (AKSYON) 2,736
Lacson, Ping (PDR) 1,409
Pacquiao, Pacman Manny (PROMDI) 471
Vice President (Top 5):
Duterte, Sara (LAKAS) 79,925
Pangilinan, Kiko (LP) 11,680
Ong, Doc Willie (AKSYON) 2,765
Sotto, Vicente Tito (NPC) 2,286
Atienza, Lito (PROMDI) 65
Senators:
1. Padilla, Robin (PDP LBN) 70,120
2. Legarda, Loren (NPC) 63,710
3. Villar, Mark (NP) 56,600
4. Roque, Harry SPOX (PRP) 49,077
5. Gadon, Larry (KBL) 48,751
6. Teodoro, Gibo (PRP) 47,137
7. Escudero, Chiz (NPC) 46,083
8. Zubiri, Migz (IND) 43,540
9. Tulfo, IDOL Raffy (IND) 42,803
10. Bautista, Herbert Bistek (NPC) 41,624
11. Panelo, SAL Panalo (PDP LBN) 39,792
12. Cayetano, Alan Peter (IND) 38,255