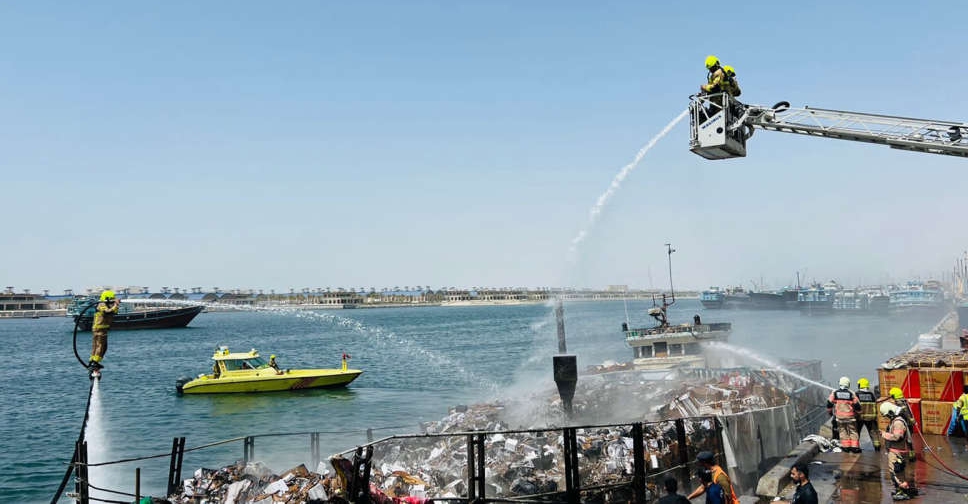 Dubai Civil Defence
No injuries have been reported after a massive fire broke out on a cargo boat at Dubai's Hamriyah Port on Thursday.
In a statement to ARN News, the Dubai Civil Defence said an emergency crew responded to the incident within seven minutes of the operations room receiving the alert at 11:54 am.
The crew successfully carried out evacuations, with senior officials explaining that the black smoke billowing from the boat was due to the burning of inflammable materials stocked inside it.
The fire was brought under control at 12:24 pm, with cooling operations currently underway.