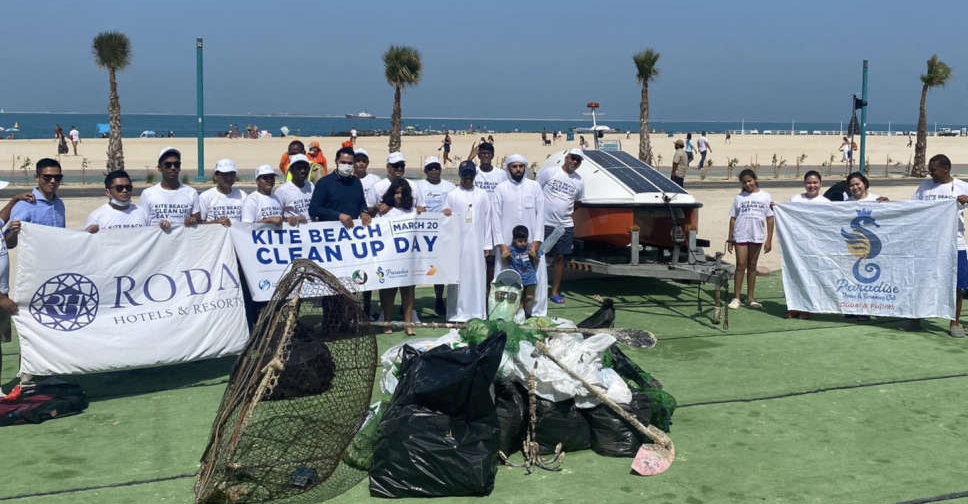 Supplied
More than 110 volunteers descended on Dubai's Kite Beach on Sunday for the annual Kite Beach Clean Up.
Participants young and old scoured the sand armed with litter-picking tools and large sacks to carry their spoils.
Teams of certified professional divers from Blue Water Diving Centre and Emirates Diving Centre joined the cause, donning their equipment to take the clean-up efforts underwater.
Ayman Hashem, Manager of Roda Beach Hotel which organises the event, explains what they typically find.
"Many items are found, and the fact is they are very dangerous, especially for people who are fishing they have many lures, and metal items which are not really friendly to the environment so we are trying to clear the beach from those items," he said.
The hotel provides a smart boat and stand-up paddle boards to the assist the divers in bringing the waste safely back to shore.
Last year's efforts were substantial, collecting a whopping 89 kg of waste but the team is looking to build on that this time around.
"We're aiming this year for about 110 kg, we are challenging ourselves to help the environment and stay green," Hashem continued.

More from UAE