Dubai, United Arab Emirates (CNN) – The "Wind Tower" or "Wind Tower" of Salmiya, Kuwait, stands as a monolithic mass carved by the wind. That was exactly what AGi Architects wanted to achieve when the building was designed.
The jury for the Aga Khan Award for Architecture recently announced in a press release that the residential tower has been nominated for the 2022 award cycle.
A building that takes advantage of the wind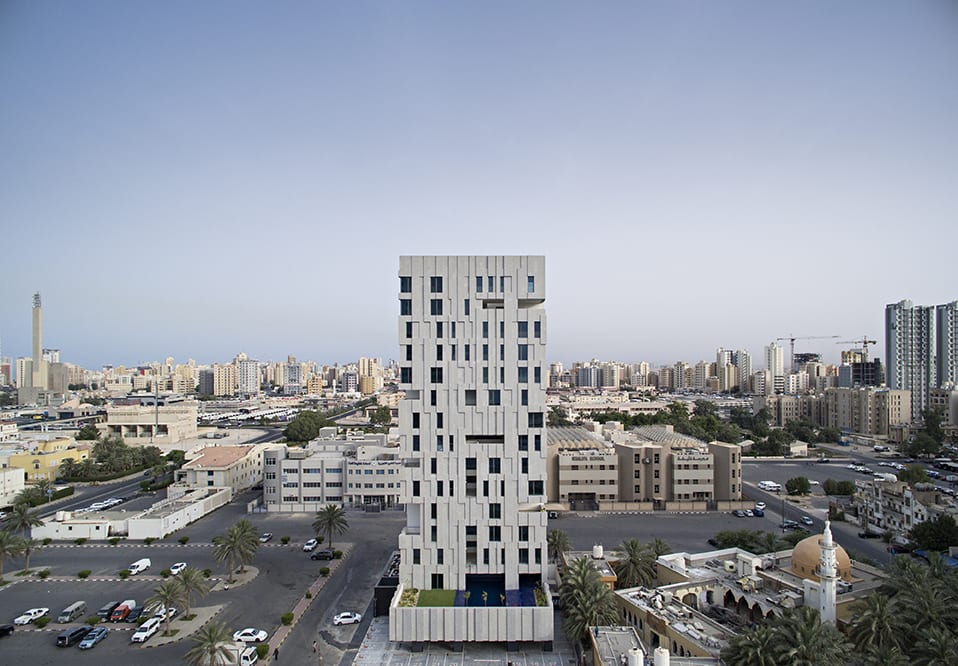 The Kuwaiti-Spanish company AGi Architects was part of an ambitious research project that seeks to explore the way of life of the Kuwaiti community with the aim of finding alternative approaches to housing in the country that are socially and culturally relevant.
This resulted in the "Wind Tower" project in the Salmiya area of ​​Kuwait City.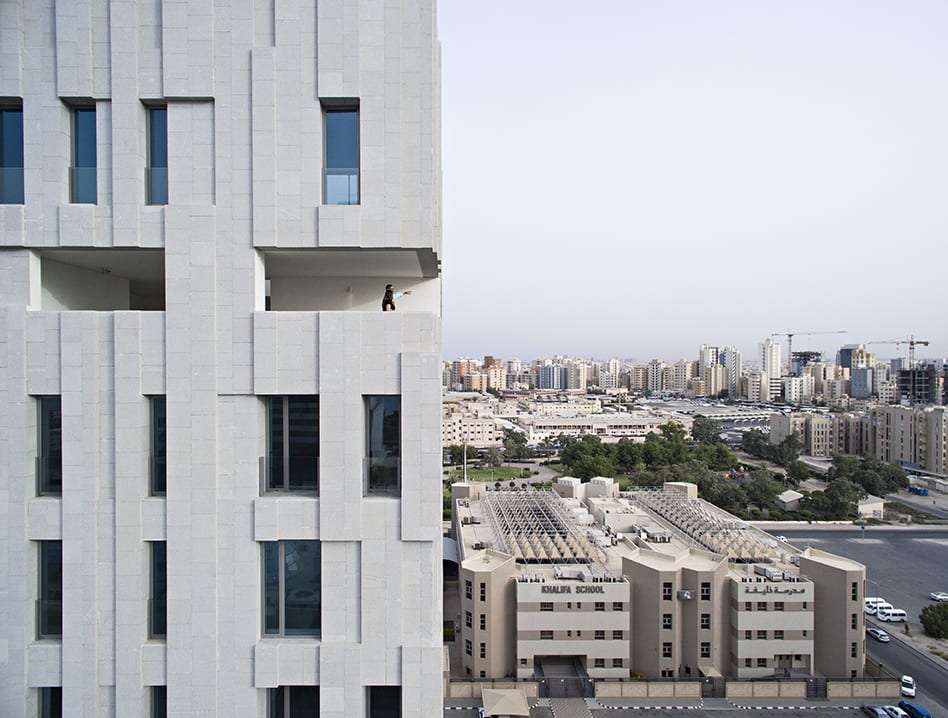 "We designed the project and called it the Wind Tower because it has a vertical central patio that provides natural ventilation to each residential unit," said Nasser Abulhassan, co-founder and CEO of AGi Architects, in an interview with CNN Arabic. Intersectionality was a significant driving force that determined the ultimate direction of the design.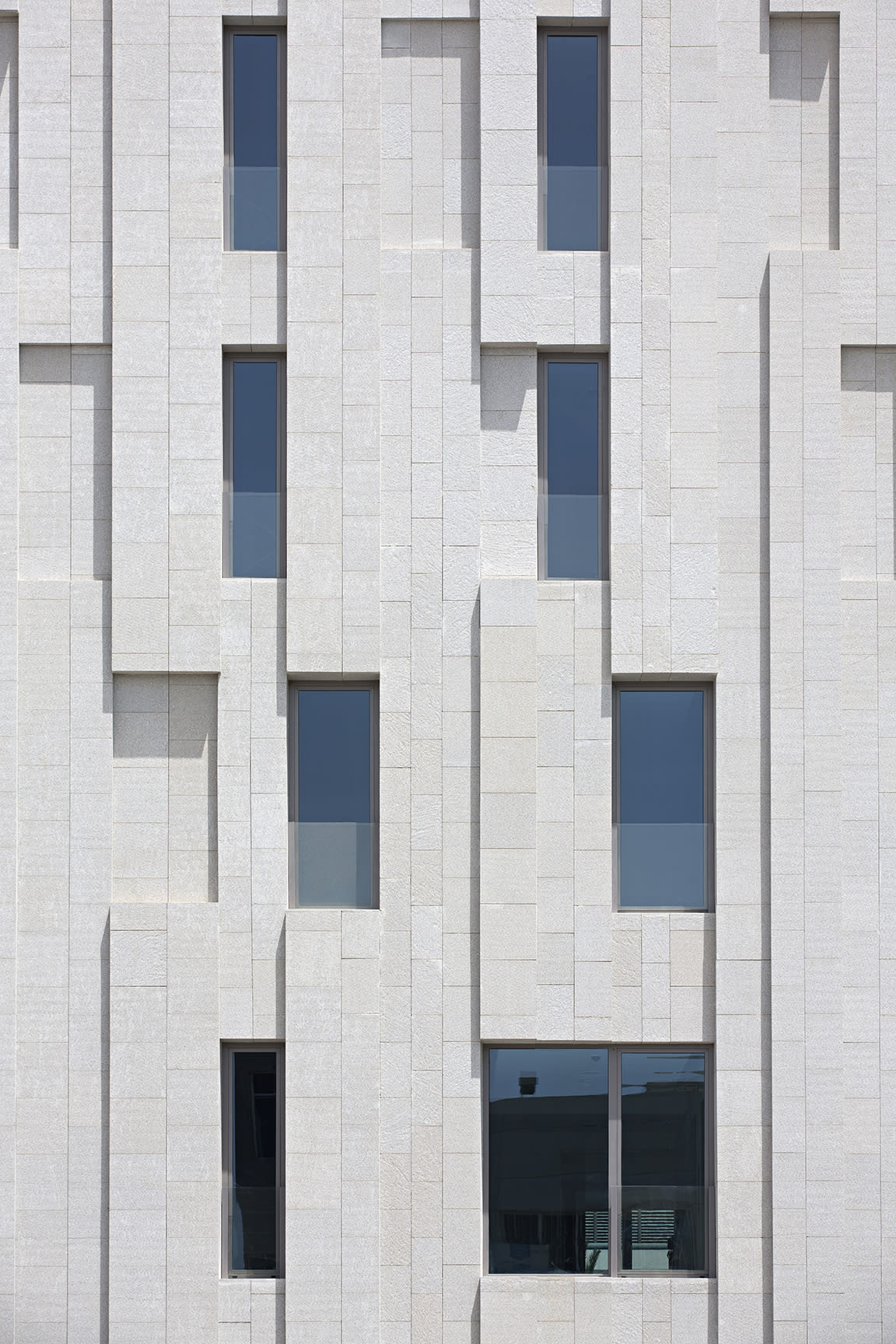 Through this design, the courtyard is no longer limited to the heart of the building, as it instead borrows light and ventilation from the facade, passes it through the pool area, flows from all levels and finds its way out through the opposite facade.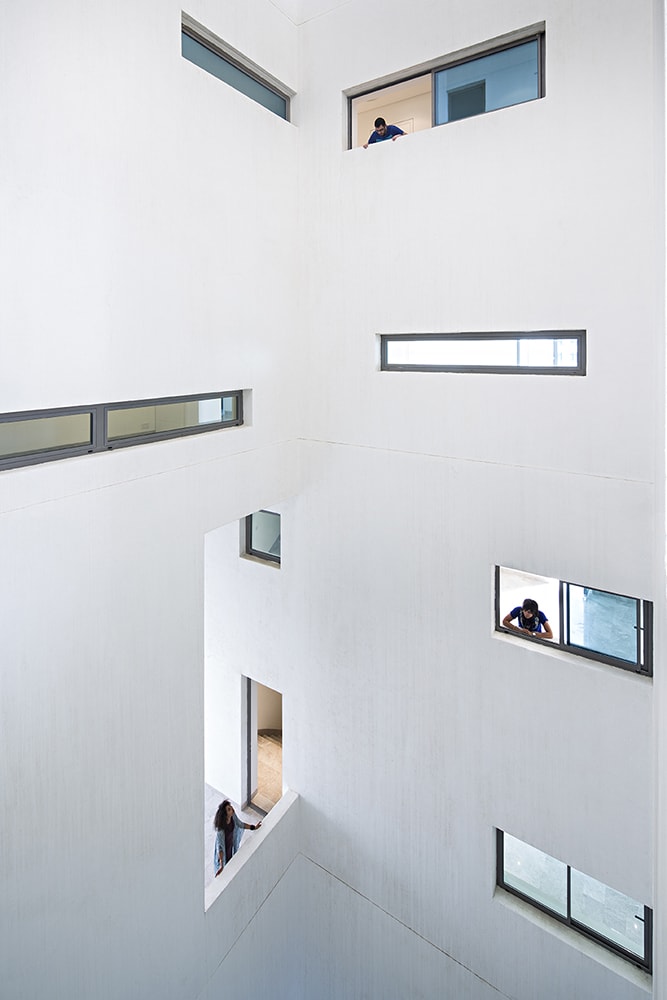 Granite stone was chosen to make the building's facade, which stands in contrast to the central courtyard's smooth surfaces lined with white stucco.
Fusion of modernity with tradition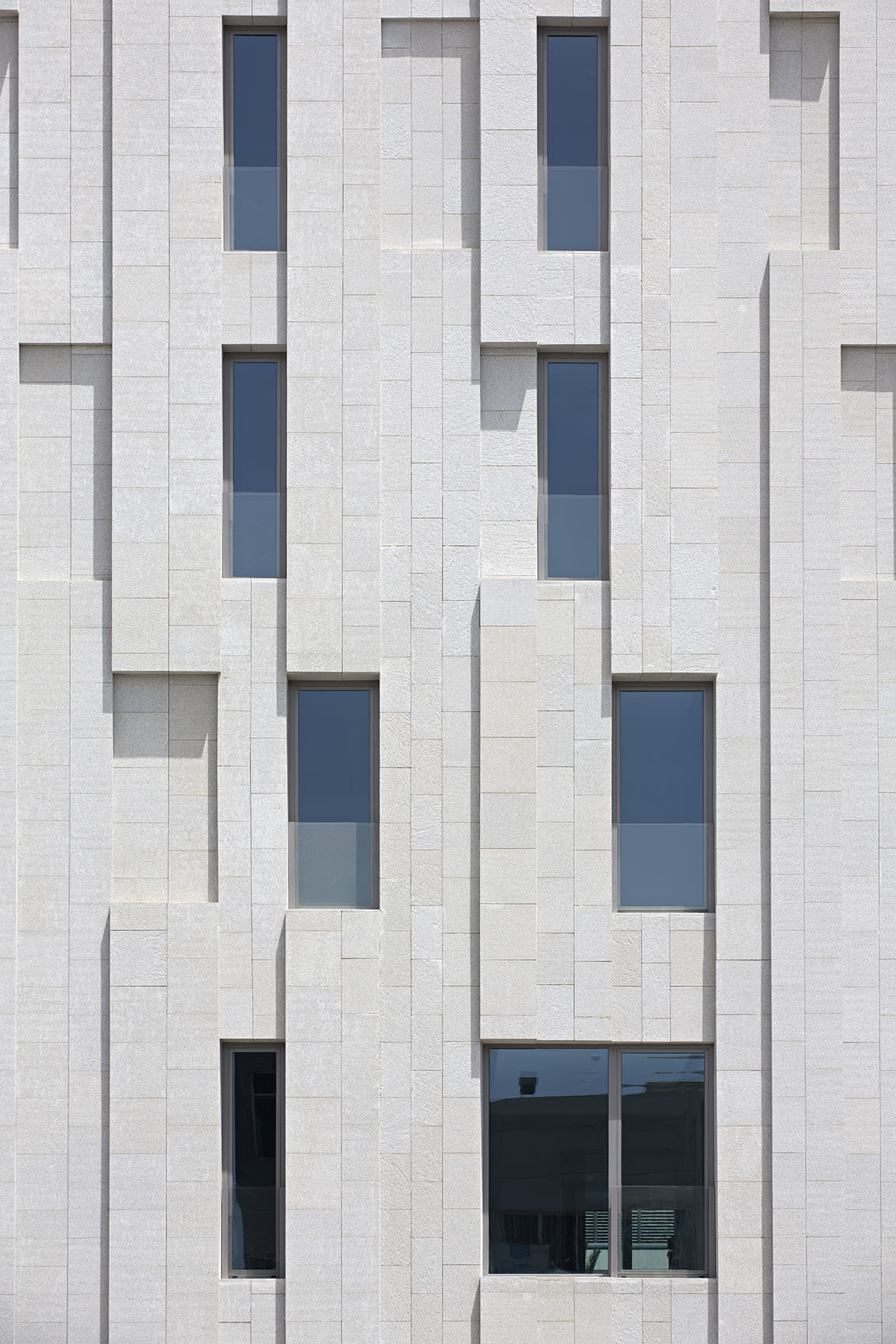 The tower combines the demands of modern life and traditional standards at the same time.
The building provides public spaces and common areas, in addition to several facilities attached to the building, which aims to reintroduce the concept of urban life at the building level without compromising the privacy of its occupants.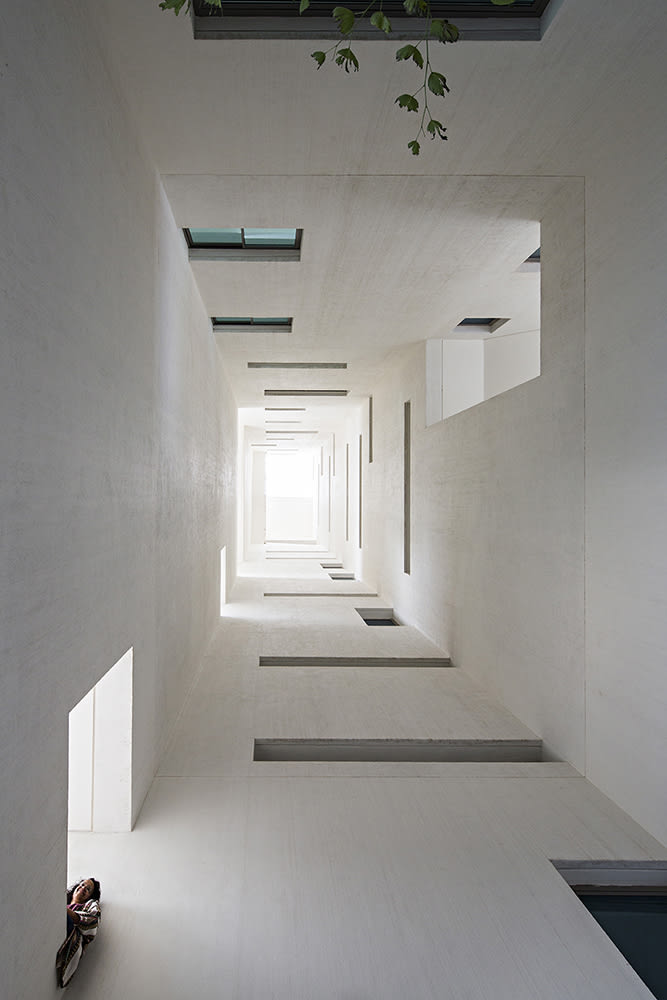 Sustainability is the "core" of all the company's projects, according to Abolhassan, who notes the importance of using passive design techniques to achieve maximum thermal insulation, reduce light consumption and improve building ventilation.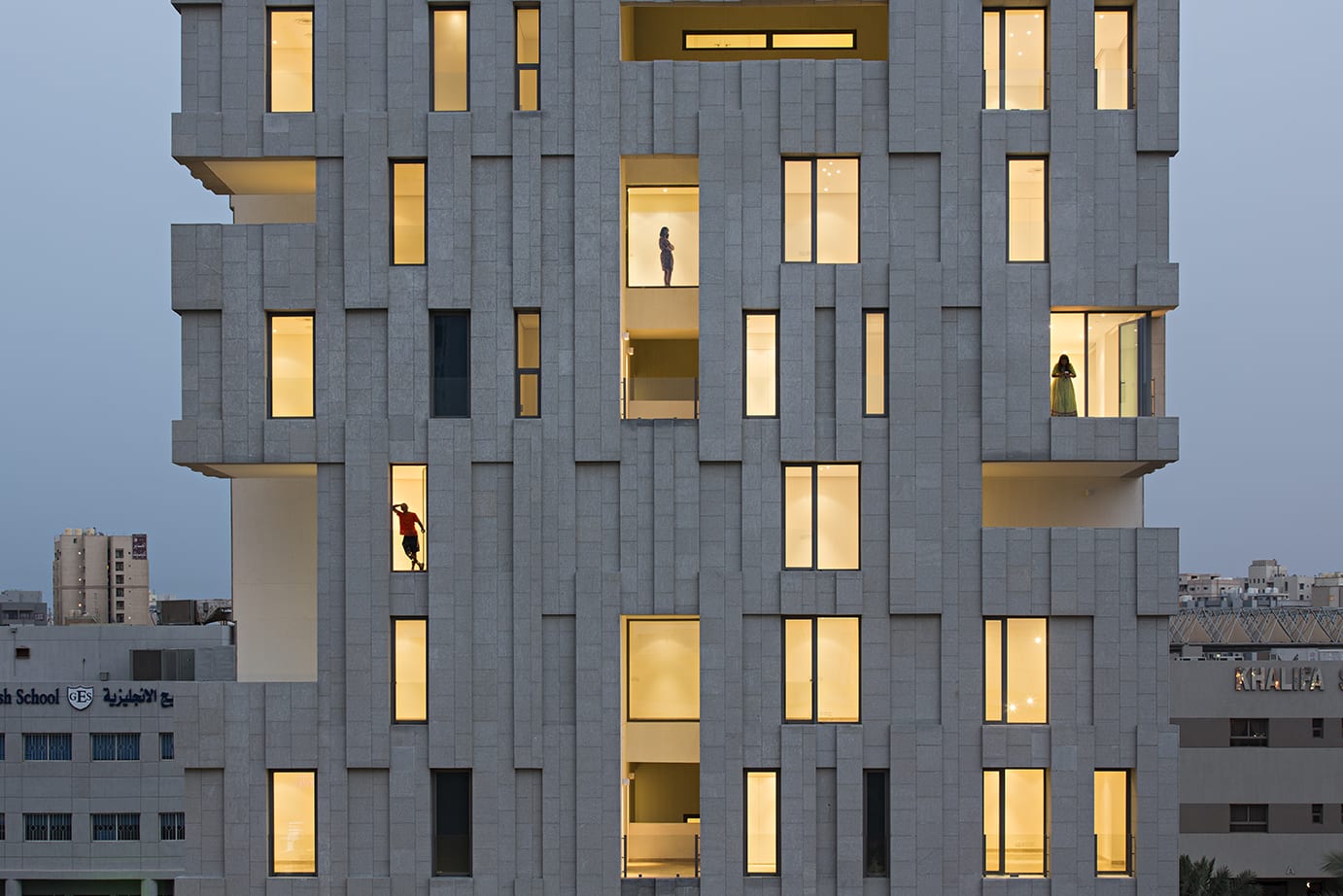 The building's service center is located in the south wing to reduce exposure to sunlight, which in turn reduces energy consumption, and acts as a thermal barrier for the rest of the building.
Therefore, minimal openings are placed on the facade, while the building opens from the north towards the sea.