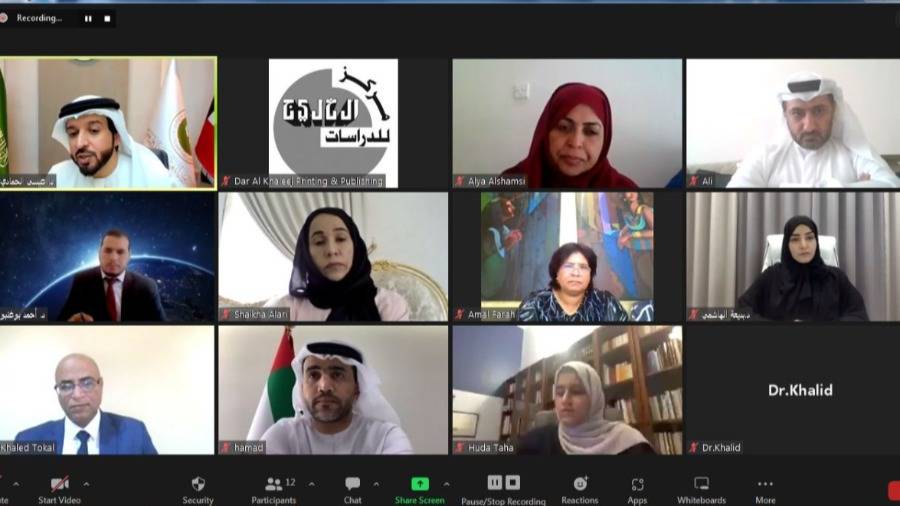 Sharjah – The Gulf
The symposium "Arabic Language Curricula: Contents, Outputs and Requirements" was launched at 1:00 p.m., with the participation of Arabic language curriculum specialists, at the Gulf Center for Studies.
The symposium included three main axes, the first on the Arabic language curricula entitled "Arabic language curricula … Visions and problems in teaching and teaching", and the second on the level of students and graduates under the title "Level of students and graduates in Arabic language … impressions and measurements. " As for the third axis, which the Symposium addressed, it is the development of Arabic language curricula under the title "Requirements for the development of Arabic curricula and the improvement of linguistic performance."
The seminar will be moderated by Dr. Issa Al Hammadi, Director of the Arabic Language Education Center for the Gulf States of Sharjah, and a group of specialists will participate in it, including: Dr. Hamad Al Yahyai, ​​Dr. Ali Abdul Qader Al Hammadi, Dr. Sheikha Issa, Dr. Hoda Al Tunaiji, Dr. Khaled Tawakkol, Alia Al Shamsi, Ahmed Al Sadiq, The Hope of Joy.