Ever since I saw a 30-minute teaser of this film during Dubai Watch Week last year, I have been itching for the premiere of the full feature. Years ago, when I watched the documentary The Watchmaker's Apprentice, which details the journey of George Daniels and the path of watchmaker Roger W. Smith becoming his sole apprentice, I remember being awe-struck at the meticulous art of watchmaking and the perseverance required to achieve mastery in the field. Since that documentary, however, there have not been any films that would satiate my horological curiosity in the same manner – until now. On April 28, the world premiere of Keeper of Time will create a bridge between the world of watches and those unfamiliar with the beauty of the art form.
"Keeper of Time explores the astonishing and beautiful world of mechanical watchmaking while contemplating the theoretical and philosophical notions of time, aging and mortality. Along with interviews from cutting-edge scholars in the fields of theoretical physics, physiology and philosophy, Keeper of Time features the stories of four of the best independent watchmakers in the world — Philippe Dufour, Roger W. Smith, François-Paul Journe and Max Büsser."
The screening will include an introduction by director Michael Culyba, and a post-screening Q&A panel discussion: "The Allure of Watchmaking and the Notion of Time". Moderated by Jack Forster (Editor-in-Chief, Hodinkee), panelists include Benjamin Clymer (Founder, Hodinkee), Michael Friedman (Head of Complications, Audemars Piguet), Gary Shteyngart (Writer/Watch Enthusiast), William Andrewes (Horologist/Sundial Architect), William Massena (Founder, Massena LAB), Brittany Nicole Cox (Antiquarian Horologist, Memoria Technica), and the film's director Michael Culyba.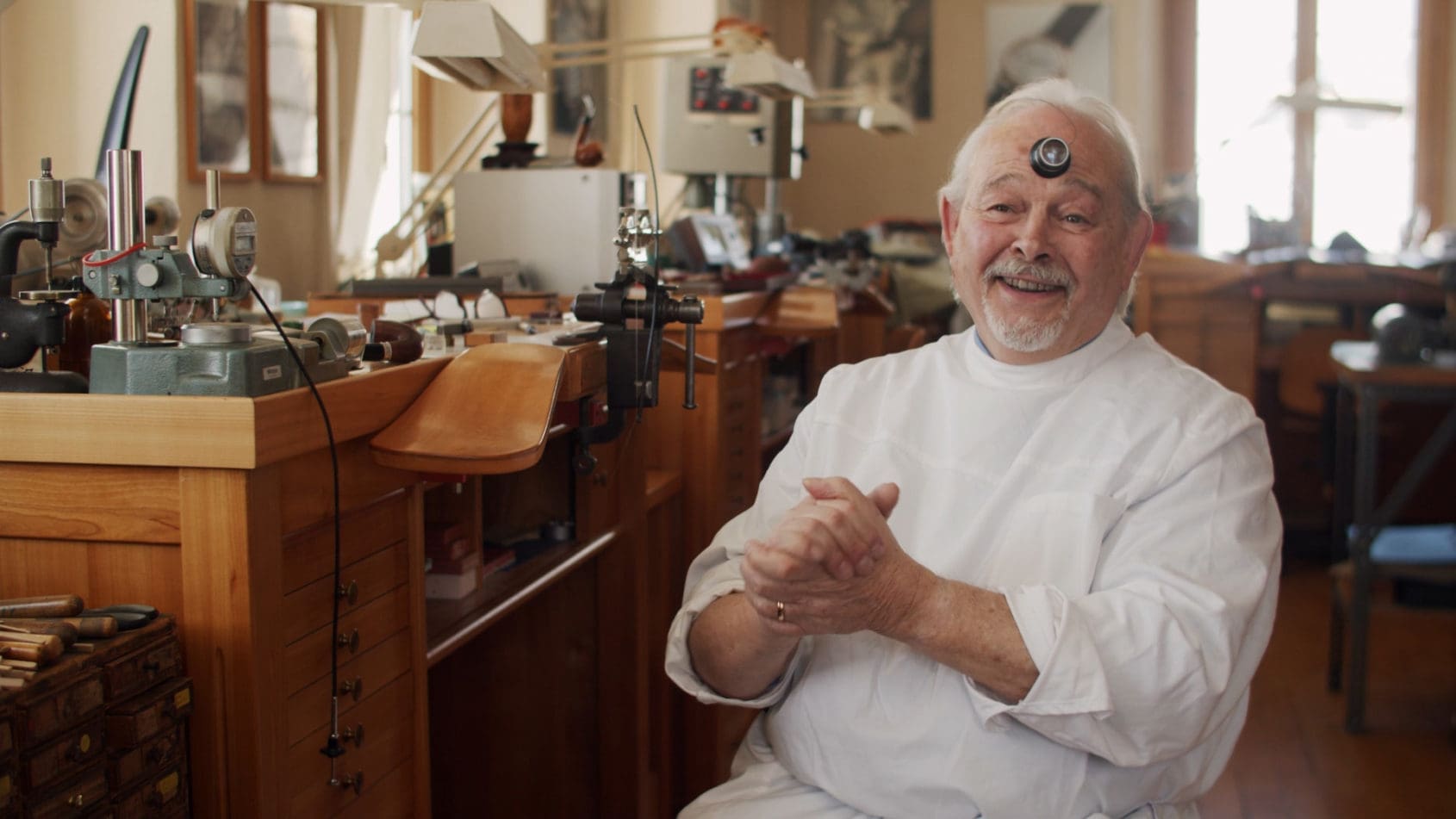 The beauty of this film is that, whether you're a die-hard watch enthusiast or a complete and utter newbie to the world of horology, it will really speak to both camps equally. Keeper of Time is every bit as much about the individuals it features, as it is about the art form. In this way it seeks to humanise horology and make it more relatable, touching on what it means for those "in the bubble" and those in the broader world.
Keeper of Time world premiere pricing and details:
The in-person world premiere of the film will take place in New York City on April 28. There will also be virtual screenings April 28th and April 29th as well.
You can buy your ticket now to the world premiere at keeperoftimemovie.com
SCREENINGS: In-person tickets to the world premiere are still available. The world premiere will also be live streamed from the SVA Theatre on the platform mandolin.com, along with four replays of the film premiere the following day.
WORLD PREMIERE TICKET OPTIONS:
$25.00 | World Premiere Event: Thursday, April 28th, 5:00 PM ET at the SVA Theater in New York
$20.00 | World Premiere Live Stream Event: Thursday, April 28th, 5:45 PM ET
REPLAY TICKET OPTIONS:
$20.00 | Asia Pacific Replay: Friday, April 29th, 7 PM JST (UTC +9)
$20.00 | Middle East Replay: Friday, April 29th, 7 PM GST (UTC +4)
$20.00 | UK / Europe Replay: Friday, April 29th, 7 PM BST (UTC +1)
$20.00 | USA West Coast Replay: Friday, April 29th, 7 PM PDT (UTC -7)
Runtime: 90 minutes. Directed by Michael Culyba, Produced by Michael Culyba and Shelby Siegel, and Executive Produced by Michael Tay, John Reardon, Eric Ku, William Massena, Andrew Jarecki, Nancy Jarecki, Brian Smarsh, William H. Julien, and Joyce Culyba. Cinematography by Ben Wolf and Luke Geissbühler. Music by Max Avery Lichtenstein. Edited by Michael Culyba.