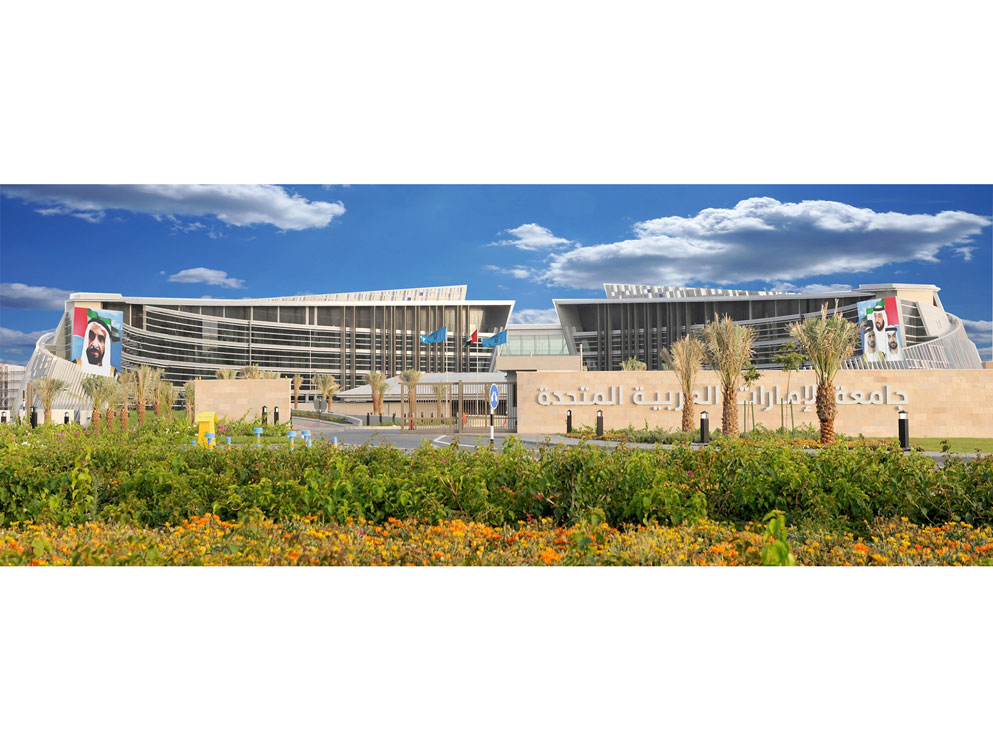 Luceco has recently relit the United Arab Emirates University in Al Ain, the oldest university in the UAE. The university was established in 1976 after independence from Britain by the founding father of the UAE, the late Sheikh Zayed bin Sultan Al Nahyan and has many claims to fame a long with a notable list of alumni. Seven buildings within this vast educational establishment have now enjoyed the benefits of cost effective, energy efficient lighting solutions from Luceco.
The newly lit facilities included a host of Lecture rooms, Circulation spaces, Laboratory, Library, Canteen, and Auditorium. Luminaires used included Climate IP65 rated fittings, LuxPack Batten, Atlas Bulkhead in both standard & emergency versions, Eris HighBay, Guardian floodlights, standard and DALI driver variants of the Eco LuxPanel Backlit and one of Luceco's signature luminaires, the Platinum.
Platinum downlights were chosen for this education setting due to its high performance, a 220mm diameter downlight with an efficacy up to 132 Llm/cW, featuring a unique swing tab design ensuring installation is quick and easy. Recent enhancements to the recessed Platinum include a further optimised heatsink and a reduction in bezel thickness from 6mm to 2.5mm on a standard IP44 bezel as well as being magnetic.
Today, students come from all seven Emirates and more than 64 other countries with nearly 7000 students living on campus. Luceco was pleased to be part of such an important educational facility in the UAE, this refurbishment being one of the latest additions to the extensive list of academic projects for Luceco in the Middle East during 2022.