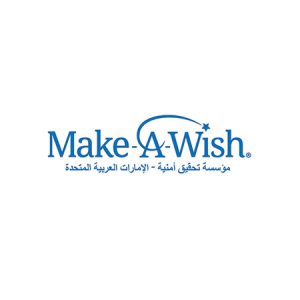 Abu Dhabi / WAM
Make-A-Wish Foundation UAE has fulfilled the wishes of eight critically ill children at the Cairo University Specialised Paediatric Hospital — Abolreesh (CUSPH) — in Egypt.
The ceremony was attended in the presence of Sheikha Shaikha bint Saif bin Mohammed Al Nahyan, the wife of HH Dr Sheikh Sultan bin Khalifa Al Nahyan, Adviser to the UAE President, and Honorary Chairperson and Life Patron of the Make-A-Wish Foundation UAE; and Sheikh Khalifa bin Sultan Al Nahyan.
Hani Al Zubaidi, CEO of Make-A-Wish Foundation UAE; Dr Hala Salah El Din Mohammed, Dean of Faculty of Medicine, and Chair of the Board of Directors of CUSPH; Dr Hossam Salah, Executive Director of Cairo University Hospitals; and other top CUSPH managers, attended the event.
Sheikha Sheikha said, "Today, it is not us who fulfill their wishes, but they are the ones who fulfilled ours; a journey that the Make-A-Wish Foundation International was seeking to reach out to the African continent. Today we are happy that the Make-A-Wish Foundation UAE has realised that the starting point was in the Arab
Republic of Egypt."
"We are pleased that the foundation was able to spread happiness and light a torch of hope and optimism in the hearts of eight children and their families, to fulfill their wishes to
obtain the latest modern electronic devices, from laptops, tablets and smartphones," she added.