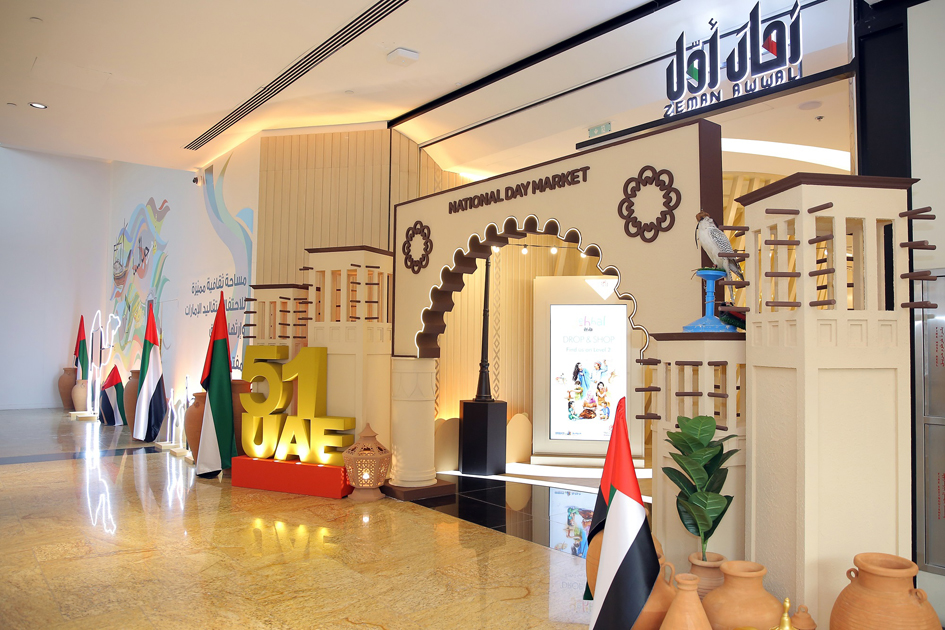 The Arabic theatrical performance, titled "Watan", will immerse visitors into the past and future of the UAE at the mall's cultural hub, Zeman Awwal
Dubai, United Arab Emirates, November 24 2022: In celebration of UAE National Day, Mall of the Emirates is hosting a unique immersive Arabic theatrical performance for visitors on November 26 which will take the audience through the past and future of the UAE.
Titled "Watan", to signify "homeland" in English, the performance is brilliantly executed by the renowned performing arts company Adwar and directed by Hami Bakkar. With an all Arab cast, it will lead the audience on a journey through the past and future of the UAE, narrating the universal tale of the human spirit, sacrifice, will and dedication.
The performance will be held at the mall's unique cultural space, Zeman Awwal and is in a unique immersive format, interacting with the audience and using the space in new and innovative ways. Newly opened during the 50th National Day celebrations last year, Zeman Awwal's nine-district cultural space is hosting plenty of activities the entire month of November to celebrate UAE National Day through the nation's heritage. Programme includes exciting workshops, contests, markets, and a partnership with the Emirates Youth Symphony Orchestra (EYSO). The entire mall has also been turned into a living museum, telling the success stories of UAE achievers through striking art installations.
The mall's collaboration with Adwar brings performance-based arts into the community which it serves, allowing a new audience to journey through this cultural experience.
Adwar is a highly respected performing arts organisation, offering enrolment classes for acting and performing arts in English and Arabic. These include theatrical performances, public speaking, junior leader programmes and storytelling, and a wide range of cultural and awareness workshops.
Watan is available to watch at Zeman Awwal on Saturday 26 November at 8pm where entry is free.