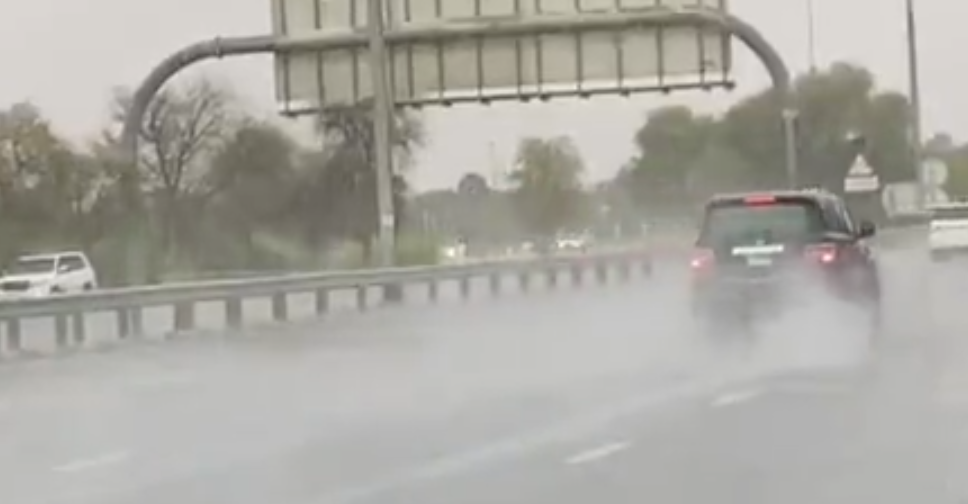 Twitter
More rain is forecast for the UAE as cloud seeding operations and unstable weather conditions continue until July 10.
Speaking to ARN News, Mohammed Al Tamimi from the National Centre of Meteorology (NCM), explained that the presence of convective clouds due to the current low-pressure system provides the perfect opportunity to carry out cloud seeding operations
The monsoons in the neighbouring parts will also contribute towards creating more rain in the UAE, with more cloud-seeding operations planned, sometimes even daily during the summer months.
Al Tamimi added that it means more "summer rains" for the country.
He explained that the current unstable condition will continue until July 10 and will see a drop in temperatures.
The weather bureau also published videos on their official Twitter handle.
أمطار طريق شارع قصر الروضة #العين حالياً #المركز_الوطني_للأرصاد #أمطار_الخير #أصدقاء_المركز_الوطني_للأرصاد #حالة_الطقس #حالة_جوية #هواة_الطقس pic.twitter.com/NORTjVxFL0

— المركز الوطني للأرصاد (@NCMS_media) July 5, 2022
أمطار توام #العين حالياً #المركز_الوطني_للأرصاد #أمطار_الخير #أصدقاء_المركز_الوطني_للأرصاد #حالة_الطقس #حالة_جوية #هواة_الطقس pic.twitter.com/mBr1wCpHj0

— المركز الوطني للأرصاد (@NCMS_media) July 5, 2022
Meanwhile, Abu Dhabi Police have urged residents to exercise caution on the road due to rain and change in speed limits.
Abu Dhabi Police call on motorists to exerise caution due to the rainy weather and to follow the changing speed limits displayed on electronic information boards. Drive Safely.

— شرطة أبوظبي (@ADPoliceHQ) July 6, 2022