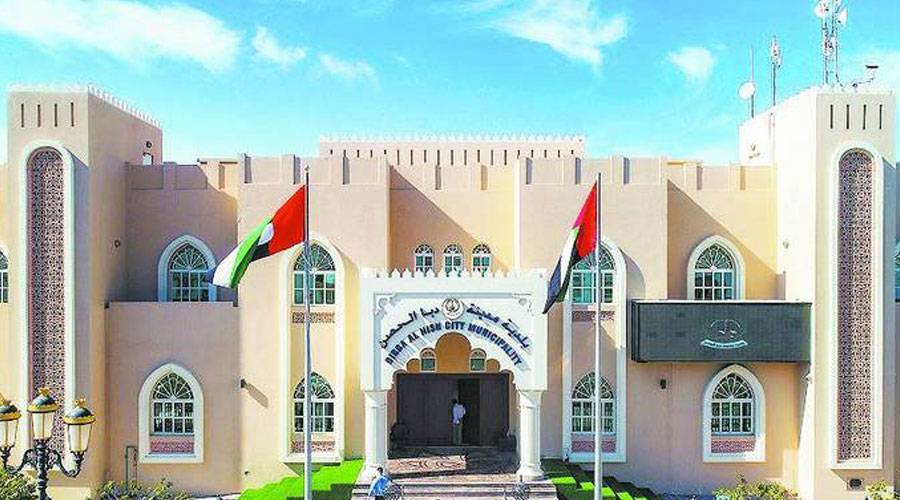 The Dibba Al-Hisn Municipal Council held its last meeting in the seventeenth annual semester, chaired by Ahmed Abdullah bin Yarouf Al-Naqbi, Chairman of the Council, and in the presence of Talib Abdullah Al-Yahyai, ​​Director of Dibba Al-Hisn Municipality, Councilors and its secretariat.
The last meeting held by the council came based on the Executive Council Resolution No. (15) of 2022 postponing the first ordinary session of the seventeenth annual chapter of the municipal councils of the Emirate of Sharjah.
The meeting reviewed the draft final report of the Council for the Seventeenth Annual Chapter, which summarizes the most prominent decisions and recommendations that have been made, as well as the results of some committees, in addition to the report received from the Chairman of the Council's Land Distribution Committee, which revealed the transfer of all housing land applications in the municipal council.
The members of the municipal council discussed some of the proposals for the development of the town of Dibba Al-Hisn, in addition to discussing ways to coordinate and collaborate with Dibba Al-Hisn Municipality on the activities of Al-Maleh and the Fish Festival, in addition to discussing the latest developments in the work in the Organizing Committees of the Municipal Council and the most important decisions that serve the people of Dibba Al-Hisn.
Members were also briefed on the recent development of projects in the city of Dibba Al-Hisn to support it and ways to develop it so that the city becomes the most beautiful and magnificent image.
The meeting reviewed Dibba Al-Hisn municipality's preparations to receive the blessed Eid Al-Adha according to a proactive plan and comprehensive preventive measures for the festivities to preserve the health and safety of residents and visitors to the city.
The President of the Council expressed his sincere thanks and appreciation to His Highness Sheikh Dr. Sultan bin Muhammad Al Qasimi, Supreme Councilor and ruler of Sharjah, for his support to the local councils of the emirate, which aims to improve communication with the people of the city and follow up on their needs and work to implement them in partnership with state institutions. (wam)