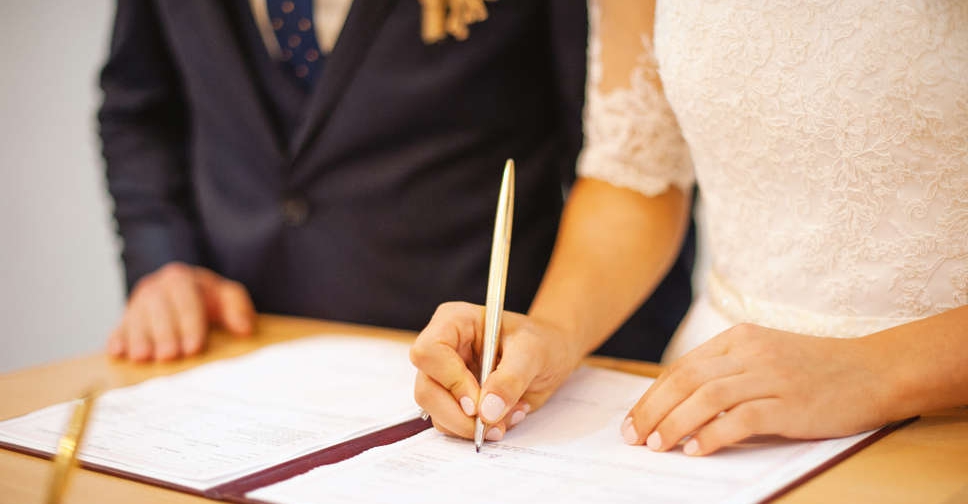 Shutterstock [For illustration]
More than 1,000 couples have tied the knot in Abu Dhabi's Expat Family Court in less than five months since the Abu Dhabi Civil Marriage Law came into force.
Over 120 nationalities have taken advantage of the service so far while 20 per cent of the applicants have been tourists who specifically flew to the UAE capital to get married.
The new court has also handled 50 no-fault divorce applications, 20 civil inheritance cases, and 250 applications for civil will attestation.
"Reaching 1,000 civil marriage registrants in less than five months is a major step forward in providing people who live and invest in the UAE with the freedom to apply liberal rules when it comes to their family affairs," said Youssef Saeed Al Abri, Under-Secretary of Abu Dhabi Judicial Department (ADJD).
He added that the new English Speaking expat family court is the only jurisdiction in the region to apply civil and secular rules to regulate family affairs, and it stands out not only in terms of the modern applicable laws, but also as it offers digital and bilingual court procedures.

More from UAE