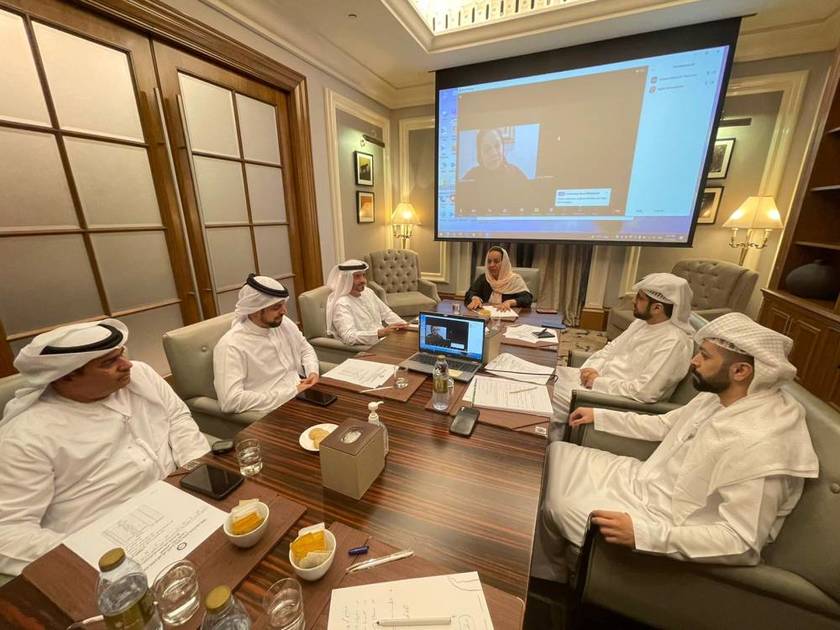 The board of the Awsha bint Khalifa Al Suwaidi Award, "The Girl of the Arabs", confirmed in its second session that the award was different from the previous one.
Dr. Rafia Ghobash said the award in its second session is eager to diversify the participations and expand the circle of participants from within and outside the country, giving the award its value and its distinguished cultural presence.
She added that the second session's slogan, "Dar Al Wasl", which coincided with the country's celebration of hosting Expo 2020 Dubai, and the inspiring message carried by the logo, provided an incentive for competitors to participate to convey their national message through this award, which bears the name of a great poetic stature like "Arab Girl".
Ghobash stated that the door to participation in the second session of the award is still open until June 30, with its various axes, which include: Nabataean poetry branch, the literary study section on Aousha poetry, and school students' recitation of one of Aousha's poems by e-mail .
[email protected]
Emphasizes that the success of the first session, the percentage of participation that reached the judging committees, and the beauty of the competition gave shine to the idea of ​​the award, while at the same time an incentive for the award to be characterized by its presence due to its great cultural value.
She explained: "The slogan for the second session coincided with the country's celebration of the fiftieth year and Expo 2020 Dubai, with the spirit of Osha's poems that she created while trying to use the name Al-Wasl creatively in the submitted text."