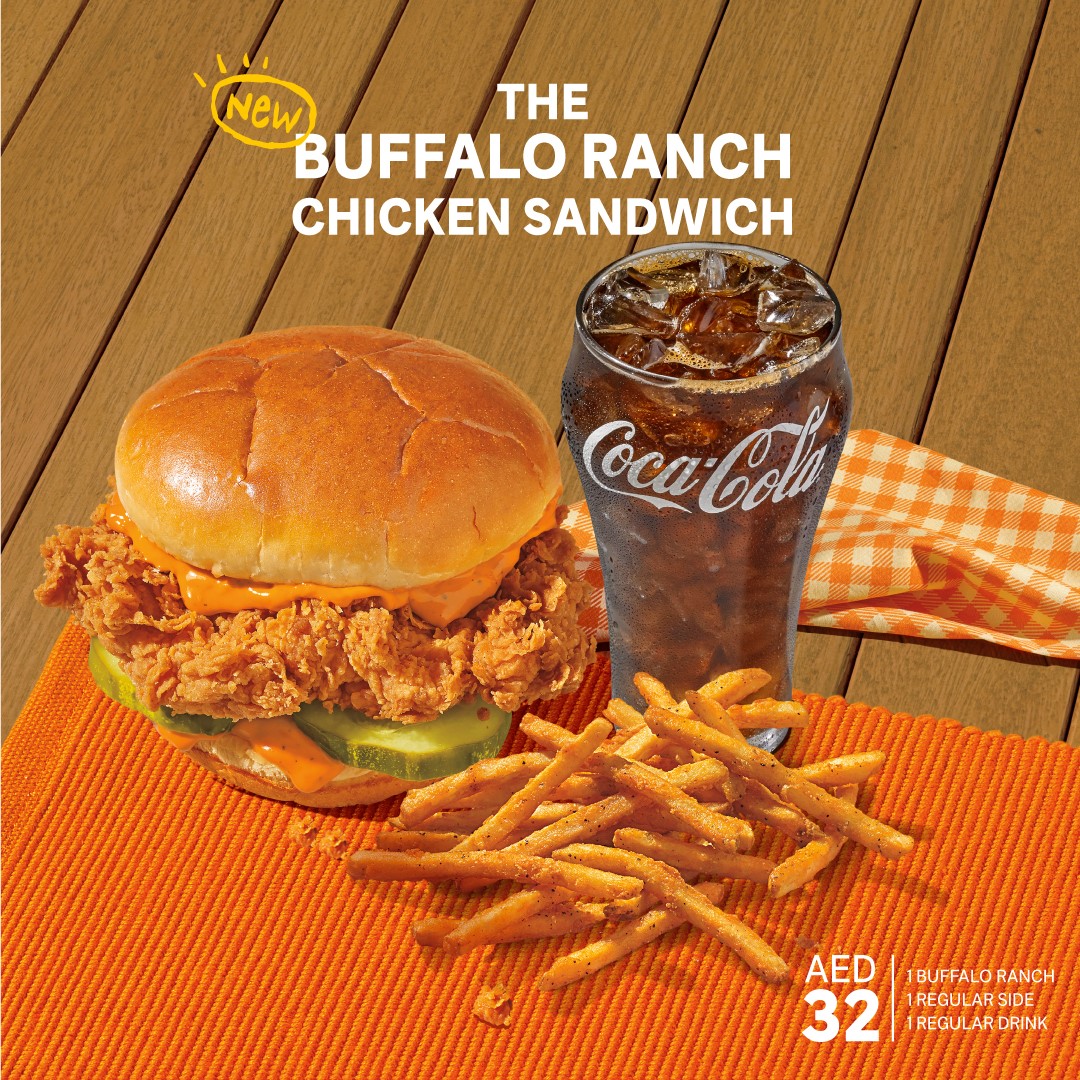 This sandwich is the spicier version of Popeyes' famous chicken sandwich with broke the internets a couple of years ago.
It includes the one-of-a-kind chicken recipe with Louisiana-inspired seasonings, freshly prepared, marinated for at least 12 hours, battered and breaded by hand, then slow cooked to perfection.
The juicy-on-the-inside, crispy-on-the outside Popeyes signature fried chicken paired with the brioche bun, homemade pickles, and the unique sauce which is a blend of spicy Buffalo and Ranch makes this sandwich a delicious new treat that is not to miss.