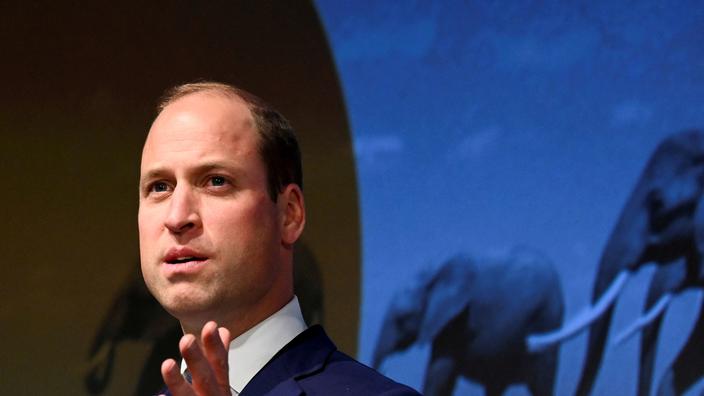 Prince William visited the United Arab Emirates on Thursday, February 10, a first visit to this oil-rich Gulf state focused on the environment.
Read alsoOceans: scrutinizing the profound effects of global warming
Second in line to the British throne, the Duke of Cambridge planted trees with schoolchildren in the Jubail Mangrove Park nature reserve in the capital Abu Dhabi.
Upon his arrival, he "
delighted
" on Twitter to "
discuss the vital issue of working with the Emirates and international partners to achieve a greener world
".
In Abu Dhabi, he met Sheikh Khaled bin Mohammed bin Zayed Al-Nahyan, a senior local official.
The pair spoke about "
environmental initiatives with global impact
", according to the official Emirates news agency WAM.
Call to action
Ahead of the UN climate conference last October, Prince William urged world leaders to take action, and not just "
fine words
".
"
I want the things that I have enjoyed, the outdoors, nature, the environment, I want it to always be there for my children and not just my children but everyone's children
he had said.
Prince William then went to the neighboring emirate of Dubai on Thursday, February 10, where he went to the port of Jebel Ali, one of the largest in the world, then visited the site of Expo 2020, the first universal exhibition. hosted by a Middle Eastern country.
The visit also aims to strengthen the strong ties between the two countries after the Emirates, a former British protectorate, celebrated 50 years since its founding in 1971. Last September, the two governments announced an investment plan for the Emirates in United Kingdom, focused on technology, infrastructure and energy transition and with an envelope of 10 billion pounds (11.7 billion euros).