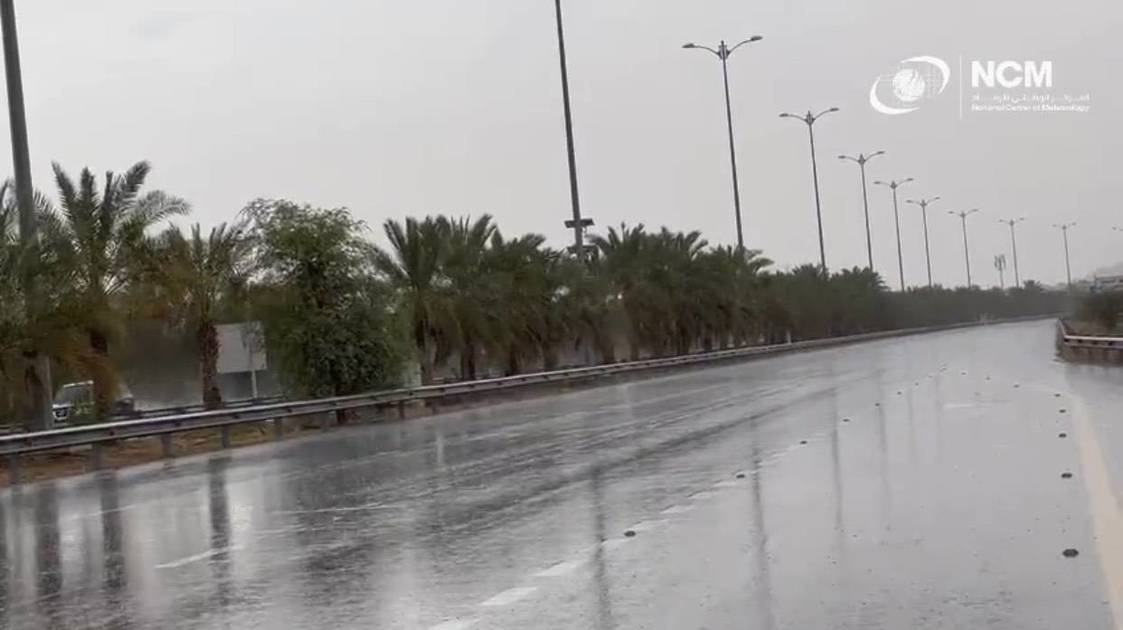 Abu Dhabi: Abdul Rahman Saeed
Separate areas of the country experienced Sunday, the second day of Eid Al-Adha, the rain continued for the third day in a row, its intensity varied between light and heavy, as a result of the country being hit by a shallow air depression from 1 p.m. east, accompanied by an air depression in the upper layers of the atmosphere.
The wind was fresh and reached a speed of 40 km / h, and the sea was turbulent with the activity of cumulus clouds, and the wave height reached 6 feet in the depth of the Oman Sea, and it lasted about 11 and a half hours when it started at 08.30 in the morning to 8 in the evening.
Rain began to fall in the area of ​​Khatm Al Shikla, Al Quaa, Al Hayer, Nahil, Al Amara, Al Arad and Zaaba in Al Ain, Sweihan – Al Sad Road, Al Wathba, Tal Al Sarab, Madinat Zayed Al Falah, Bani Yas, Riyadh City in Abu Dhabi, Hatta in Dubai, Kalba and Wadi Al Helou in Sharjah and Fujairah.
The National Meteorological Center expected that the weather on Monday and Tuesday would be partly cloudy to cloudy in general, with some convective clouds, especially over some eastern and southern areas, and it may extend over some coastal areas with rain, and the wind will be southeast to northeast , light to moderate in speed and active at times, especially With clouds raising dust and dust, it leads to a decrease in the horizontal visibility over the open areas and its speed is from 15 to 25 up to 40 km / h.