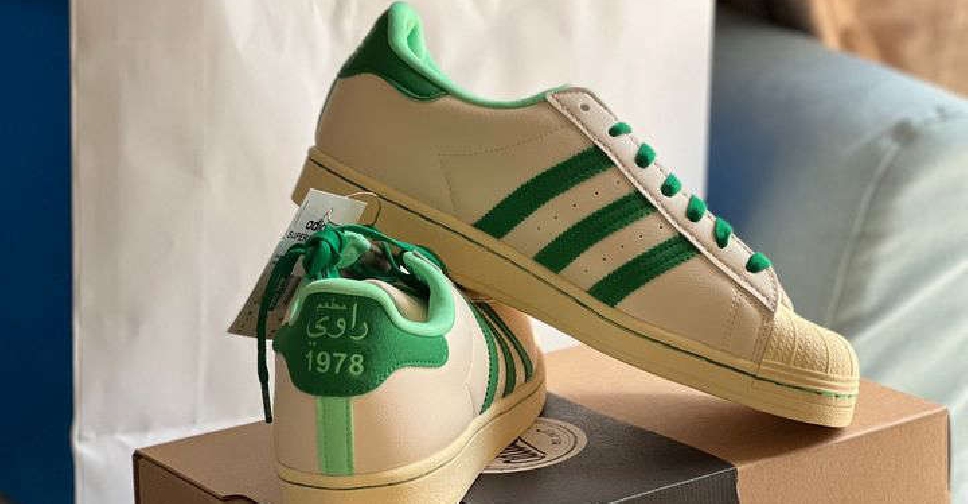 facebook
Just a day after the limited-edition sneaker collaboration between Adidas and Dubai's Ravi restaurant sold out, resellers are cashing in on the huge demand by marking-up prices online.
On the facebook market, one seller pitched it at a staggering AED 44,000. "New. Legendary. 44 years = AED44,000. Fight me if you want, But you can't fight math," the seller wrote.
Other offers on the platform weren't as inflated and ranged between AED 900 and AED 2,222.
It's unclear if resellers are getting what they are advertising for.
However, no reseller sold it for the original price of AED 549.

On another reselling site, ebay, a pair was priced at £3,000 (around AED 13,524).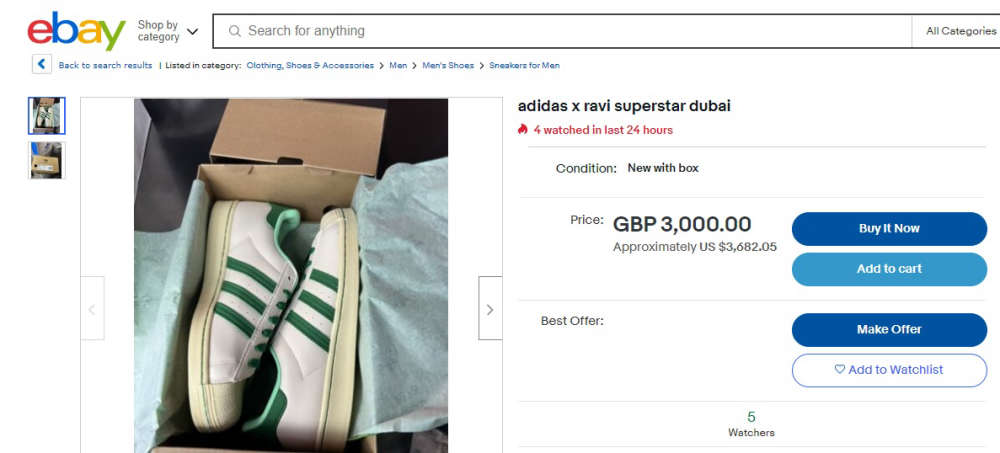 Resellers also flooded Dubai's classified listings website Dubbizle, with several offers ranging between AED 800 and AED 6,500.
Many have objected to the trend, with one resident taking to Twitter to comment that it's almost "taking away from people who genuinely have a connection with the restaurant".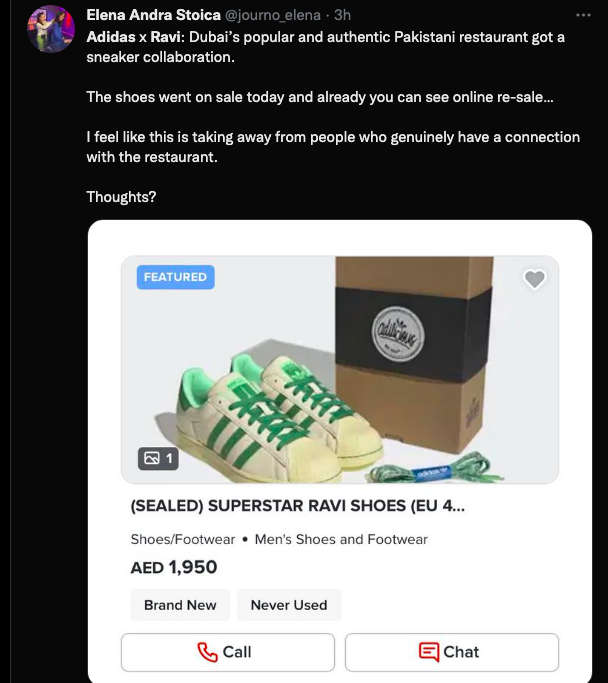 Adidas, however, has not commented on the resale of the shoes.
The sneaker collection, which sold out "within hours" of the launch on Thursday, pays tribute to Ravi restaurant and its owner's Pakistani heritage.
Speaking to ARN News, Vicki Fitzsimons, senior brand director at adidas Mena, confirmed that their "ecommerce website sold out within a few hours of the launch" while their fashion retailers sold out "within minutes of the launch".
Adidas did not reveal how many pairs of shoes were released.