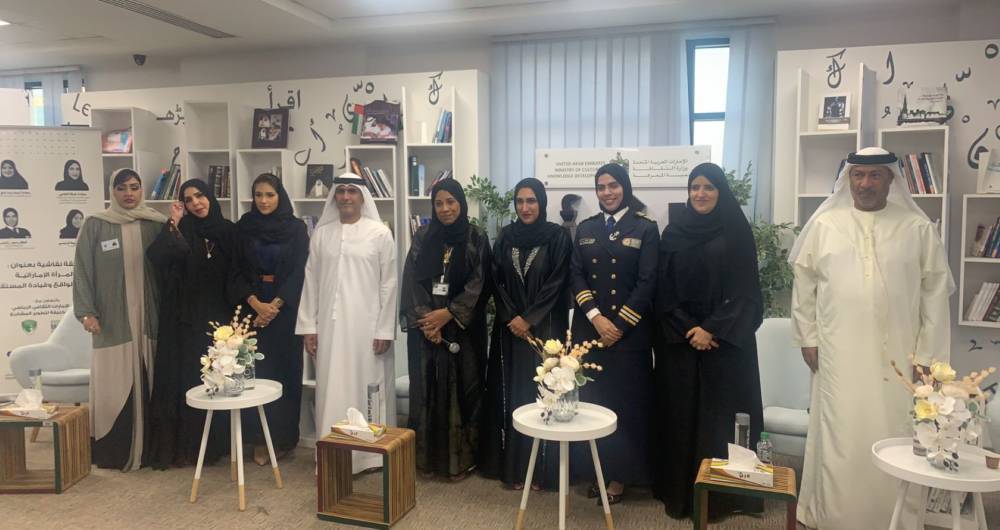 Sheikh Eng. Salem bin Sultan bin Saqr Al Qasimi, Head of the Department of Civil Aviation in Ras Al Khaimah, praised the efforts of Her Highness Sheikha Fatima bint Mubarak, President of the General Women's Union, President of the Supreme Council for Motherhood and Childhood, and Supreme President of the Family Development Foundation "Mother of the Emirates" to promote women in all fields. She outlined for the Emirati a clear approach that strengthened her position and consolidated her role at the national level.
During a panel discussion titled "An inspiring reality, a sustainable future", which was held at the Ras Al Khaimah Creative Center, he emphasized that the celebration of Emirati Day comes in recognition of her role and active contribution to the process of political, cultural , sports and other development.
He pointed out that the celebration of this day has become an annual national event where we review the achievements of women and their future aspirations.
Participate – in the episode moderated by the medium Halima Al-Raisi, Arefa Al-Falahi, member of the board of Ras Al Khaimah Chamber of Commerce, Asma Al-Otaiba, honorary president of "Thank you for your voluntary efforts" "program, engineer Azza Suleiman, secretary general of the National Olympic Committee, and Captain Sahar Rasti, Founder and CEO of "SGR Group". (wham)