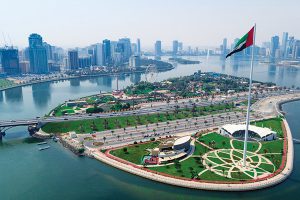 SHARJAH / WAM
The Electricity Distribution Department of the Sharjah Electricity, Water and Gas Authority (Sewa) carried out 35 road and street lighting projects during 2021.
The projects included the installation of 7,132 new lighting poles, laying 215 km of cables, installing 97 lighting boxes, 30,497 lighting network maintenance works carried out, and 114,97 lighting units installed, the majority of which are
energy-saving.
This comes as part of the authority's efforts to design and implement road lighting networks in all regions, according to high quality and efficiency standards and specifications.
Dr. Eng. Hassan Al Zarooni, Director of the Electricity Distribution Department, confirmed that Sewa is keen to use energy-saving lamps and flashlights in the implementation of lighting projects in Sharjah, which improves energy efficiency and supports its efforts to achieve sustainability through conservation of energy consumption, reducing maintenance costs, and reducing the carbon footprint.
He highlighted that such efforts are in line with the vision and directives of HH Dr Sheikh Sultan bin Muhammad Al Qasimi, Supreme Council Member and Ruler of Sharjah, to take into account environmental aspects and reduce consumption in implementing all projects, while working in a sustainable manner.
He added that Sewa continues to provide the best services to the residents, along with projects throughout the city of Sharjah, pointing out that the lighting projects are among the vital and necessary projects.
that expand security and safety for residents, as well as drivers of vehicles on the roads.