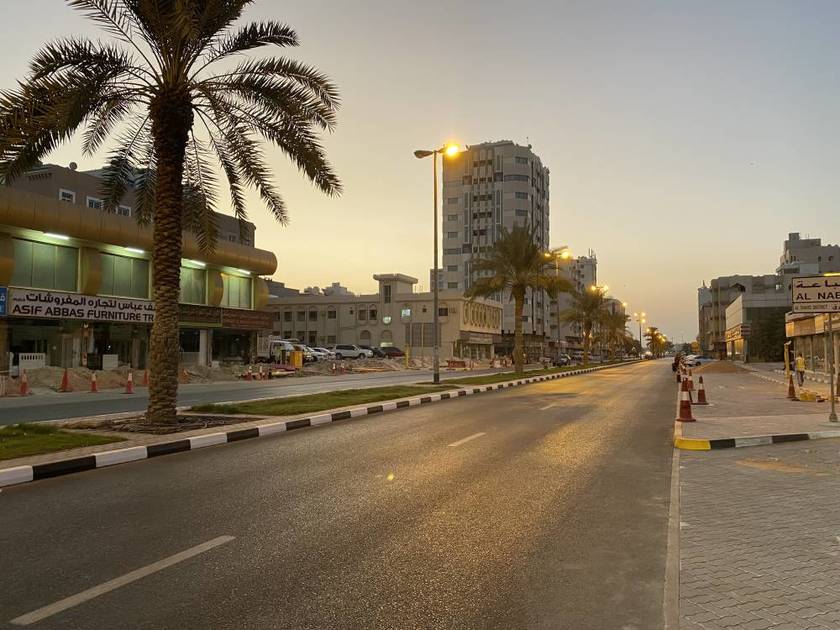 Normal
Complete removal of old asphalt layers
Sharjah: Mahmoud Mohsen
Sharjah Roads and Transport Authority has completed the development work on Sheikh Sultan bin Saqr Al Qasimi Street and increased its efficiency in both directions, between Rashid bin Muhammad bin Khadim Square and Sheikh Abdul Karim Al Bakri Square, and the opening of the two streets to movement of vehicles, as part of the Authority's development projects, according to plans and schedules, with the aim of establishing infrastructure that meets the aspirations of road users in the Emirate, by providing roads of international standards.
The development of the main street located between Al Nabba and Butina areas of Sharjah, which is considered to be among the vital roads in the emirate, was carried out by closing the traffic in front of vehicles on the two lanes leading from Sheikh Abdul Karim Al Bakri Square , towards Rashid bin Mohammed bin Khadem Square, until it is completed and reopened. This was followed by the closure of the two parallel tracks, with the aim of increasing the efficiency of the road, after erosion of the old layers.
The development process included a complete removal of the old asphalt layers, and replaced by modern ones with standard specifications and high quality standards, which included the implementation of the leveling work for the two roads, as modern mechanisms participated in the development processes, such as recently launched to serve the development efficiency of the Authority's project packages in the field of road maintenance, which it monitored in various cities, the Emirate and its regions, to achieve an upgrade of the service level by developing the Emirate's roads.
The project also included the reconstruction and paving of parking spaces on both sides of the road in both directions, and planning work, to meet the needs of visitors, as it is an important area and includes a group of projects and shops selling home furnishings and the Authority therefore seeks to keep in step with the renaissance development the emirate is witnessing.
https://tinyurl.com/2pwv647v