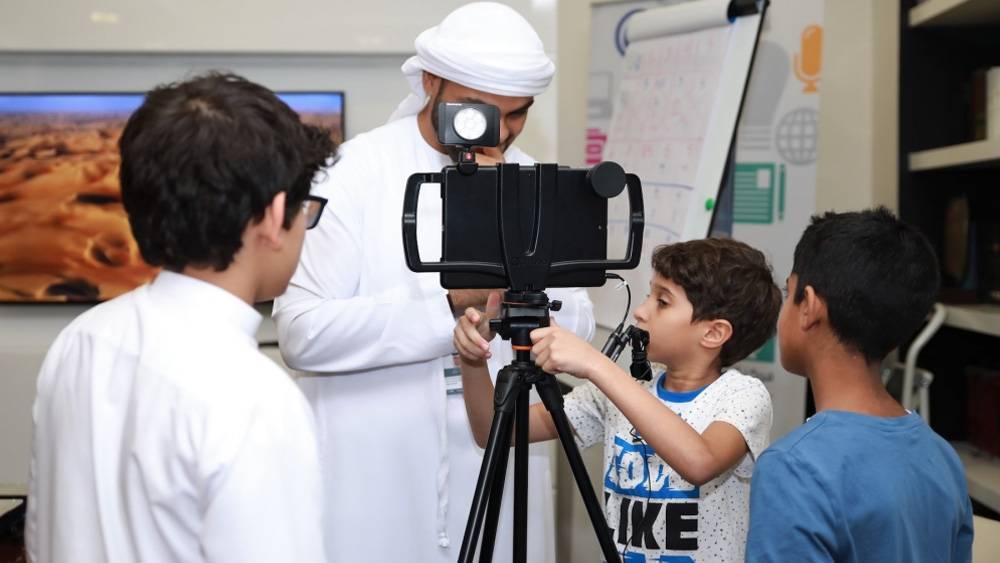 The program will be held from July 18 to August 11
The Sharjah Media Training Center, affiliated with the Sharjah Radio and Television Authority, confirmed that registration for the sixth edition of the "Future Media" program for the year 2022, which is scheduled to take place from July 18 to August 11, will be held. in the Sharjah Radio and Television Authority building Weeks of personal training and workshops aimed at exploring media talents among new schoolchildren and introducing them to the nature of the media's development role in society.
In its session this year, the program aims to educate more than 50 male and female students aged 10 to 16 years, so that work is done to strengthen their skills in the art of radio and television media work, such as. recitation, presentation, voice acting, body language and public speaking, in addition to training them in creative writing skills, digital media and media work ethics, as well as the technical and artistic aspect of media work.
Students wishing to participate in the program can register online through the Sharjah Radio and Television Authority's website, Smtc.sba.net.ae, noting that all workshops and lectures organized by the program start in the morning.
Sharjah Media Training Center is a training center that specializes in media training and development, both in its theoretical, research and technical aspects. Target groups for training according to the latest training programs and workshops and by qualified teachers.