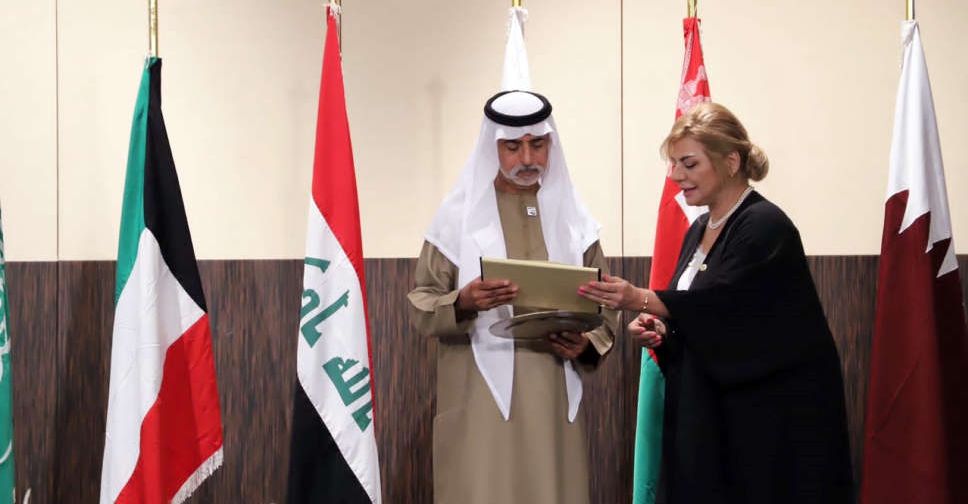 WAM
Sheikh Nahyan bin Mubarak Al Nahyan, Minister of Tolerance and Coexistence, has said the UAE is proud of the achievements of Sheikha Fatima bint Mubarak, Chairwoman of the General Women's Union (GWU), in her support of Emirati and Arab women.
Emirati people believe in giving and tolerance and the country's leadership is exerting all possible efforts to ensure the role of women in the process of development, he added, noting that President His Highness Sheikh Mohamed bin Zayed Al Nahyan always said that women's progress is key to the future of the nation.
Sheikh Nahyan was speaking at the "Sustainable Development Forum" of the Arab Women's Council held in Dubai.
The forum is in line with the vision of the Mother of the UAE, aimed at empowering women and supporting their engagement in economic, social and cultural areas, he said. The forum's agenda is linked to several key issues, most notably the Sustainable Development Goals (SDGs), which cover the needs of the entire community, empower women and ensure their role in the development process.
Dr. Mohammed Issa Al Adwan, Ambassador for Arab Cooperation Affairs at the Arab Council for Social Responsibility, highlighted the key role of knowledge in serving strategic planning and achieving sustainable human development, women's empowerment and the integration of people of determination, as well as the major role of social responsibility in supporting and helping Arab governments pursue excellence, leadership and services development.
Nahyan bin Mubarak praises Sheikha Fatima's support for Emirati, Arab women#WamNews https://t.co/vW7ZLAsfdq pic.twitter.com/lzjPqtDEnJ

— WAM English (@WAMNEWS_ENG) June 16, 2022
More from Local News