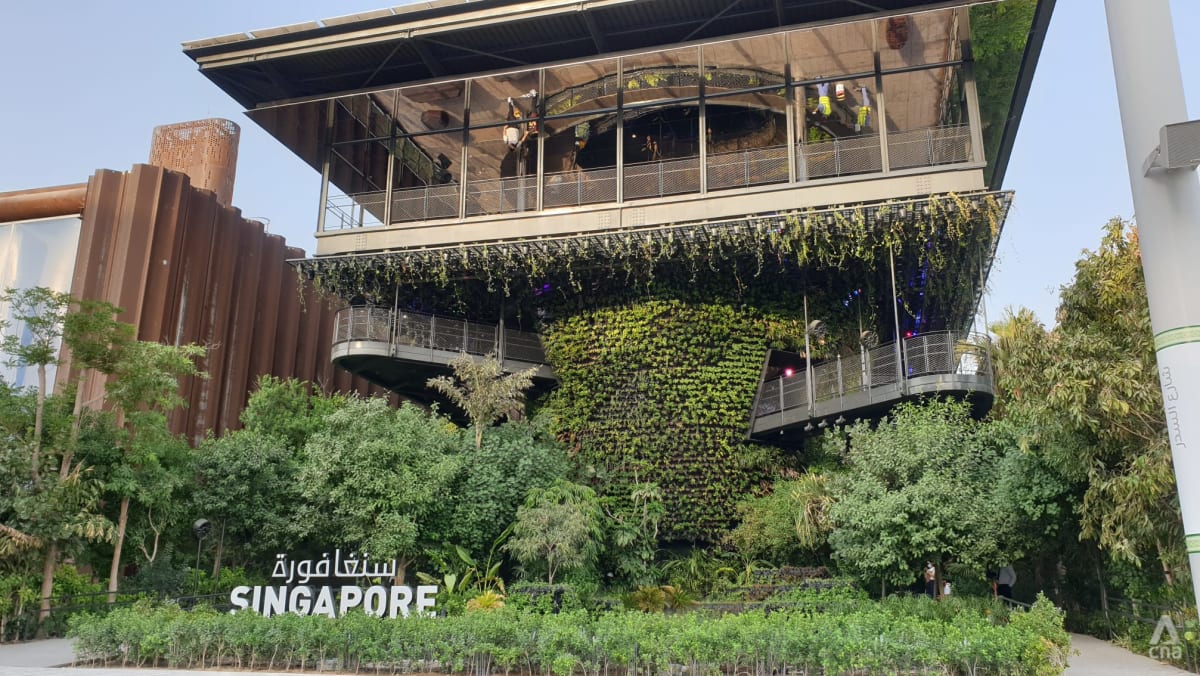 Themed "Nature, Nurture, Future", the Singapore pavilion showcased Singapore's story of overcoming its physical limitations and adapting to become a "highly livable and sustainable city".
The pavilion also aimed to encourage "visitors to reflect on their role in fostering stronger relationships between nature and the built environment," the pavilion's website said.
The Singapore pavilion is designed to have minimal impact on the environment as a self-sustaining ecosystem to achieve net zero energy for the duration of the event.
All of the pavilion's energy demands were met by the 517 solar panels on the roof canopy. Saline groundwater drawn from the site was desalinated in the pavilion through a reverse osmosis process to meet various needs and uses, such as irrigation and misting, achieving a closed-loop water system.
It also featured a wide variety of plants, including those native to Singapore. They have been planted along the perimeter of the pavilion to form a unified canopy that will help resist strong winds, provide shade for visitors and create a microclimate inside.
.