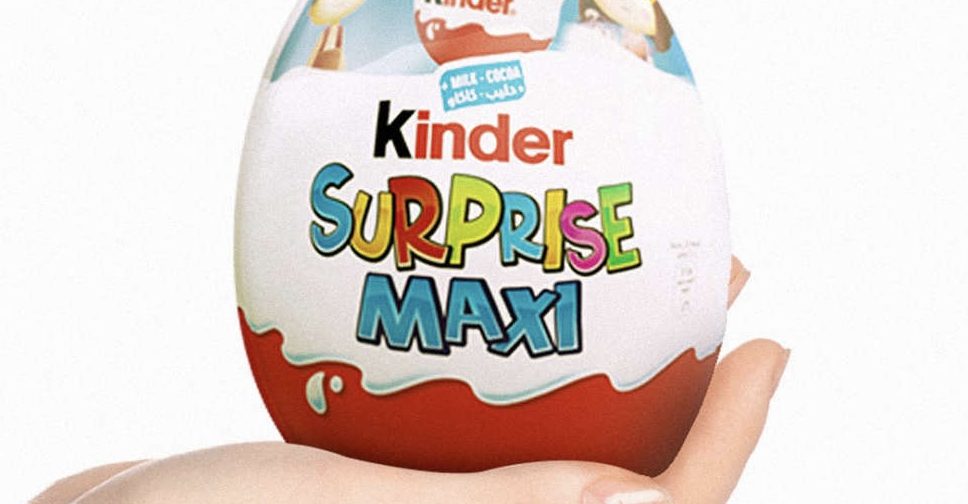 Some Kinder products have been recalled in the UAE following reports in Europe of salmonella cases linked to a batch manufactured in Belgium.
Ferror Gulf, which manufactures the chocolate, confirmed that the large Kinder Surprise Maxi 100 GR, which is the only range produced in Belgium, has been recalled.
It will include products with an expiry date of October 1, 2022.
In a statement, the firm advised consumers who may have stock of this product not to consume it, adding that "consumer safety is (their) number one priority".
All other Kinder products sold in the GCC are sourced from eight factories outside Belgium and are not affected by the recall.
The firm added that no Kinder product in the region has tested positive for salmonella and the recall is only a precautionary move.