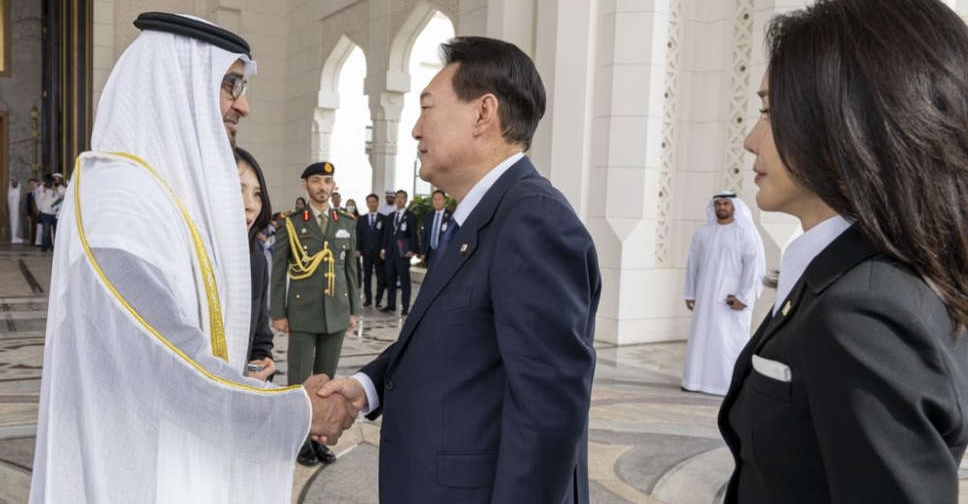 WAM
South Korean President Yoon Suk Yeol has praised the strong relations with the UAE during his state visit to the country.
"Korea and the UAE have maintained a long-standing strategic partnership, and I intend to use my upcoming visit as an opportunity to expand our countries' friendly cooperation to encompass our efforts to achieve carbon neutrality and strengthen climate action among the world's nations," Yeol told Al Ittihad newspaper.
"Starting with the construction of the Barakah Nuclear Power Plant, the UAE is a key partner in future industries, including space, healthcare and medical services, smart farms, and hydrogen."
During his talks with UAE President His Highness Sheikh Mohamed bin Zayed Al Nahyan, the South Korean leader focused on four key areas such as nuclear power plants, energy, investment, and defence industry.
"As important partners in terms of economic cooperation, Korea and the GCC have built a long-standing cooperative relationship in such areas as energy and construction. More recently, the scope of our cooperation has expanded to include advanced industries, defence industry, healthcare, agriculture, and culture," he said.
"The potential for Korea-UAE cooperation will be substantial, and doors for bilateral cooperation will be left wide open in all available areas."
The leader also expressed his country's support for the UAE as it hosts COP28 in Dubai later this year.
"This year's COP28 will, for the first time, assess the progress of joint efforts to reach the Paris Agreement Goals by conducting the global stocktake (GST). It will mark a crucial turning point for further strengthening of climate action worldwide," Yeol said.
During his state visit, the South Korean leader will also attend the Abu Dhabi Sustainability Week (ASDW).
"I would like to see this visit help bring economic cooperation between Korea and the UAE to a higher level," he added.
The leader also took the opportunity to highlight the growing popularity of K-Pop in the UAE.
"I am especially happy to hear that global K-pop stars are popular with the youth of the UAE, who have joined in the Hallyu wave sweeping across the world and that Emiratis are showing great interest in K-dramas, games, and other content."