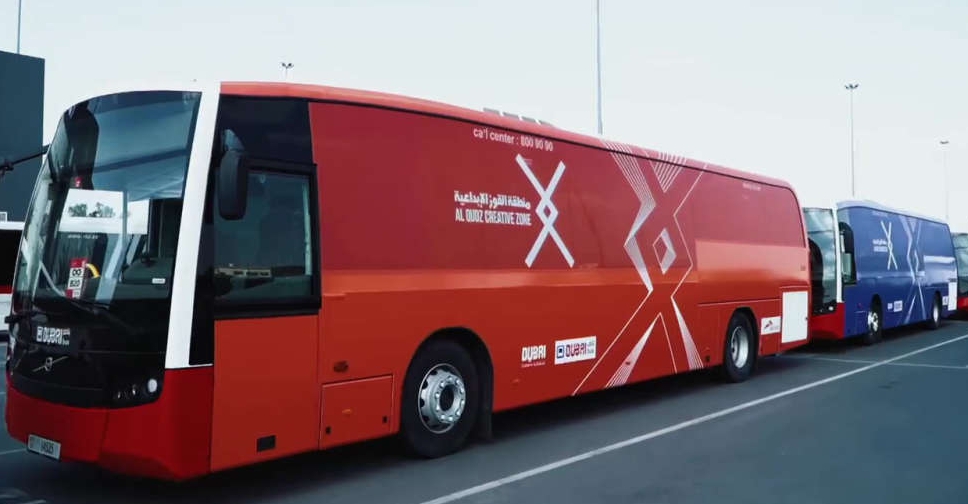 @DubaiCulture/ Twitter
There is good news for public bus commuters as a new route has been launched that connects Dubai's Al Quoz Creative Zone with Al Safa Metro Station.
It operates at a frequency of 12 minutes, and passes through Sheikh Zayed Road, First Al Khail Street and Marabea' Street.
Commuters can easily identify the buses along this route as they are decked up in the colours and brand identity of Al Quoz Creative Zone.
We're making your experience within #AlQuoz even better! As part of the @AlQuozCreative development project, and in collaboration with @rta_dubai. pic.twitter.com/Z5C9ud5q8C

— Dubai Culture (@DubaiCulture) June 16, 2022
We've added a new bus route, featuring three buses, adorned with the zone's creative identity, connecting you from Al Safa Metro station with Al Quoz Creative Zone. Hop on and enjoy the array of cultural hotspots in the area.

— Dubai Culture (@DubaiCulture) June 16, 2022