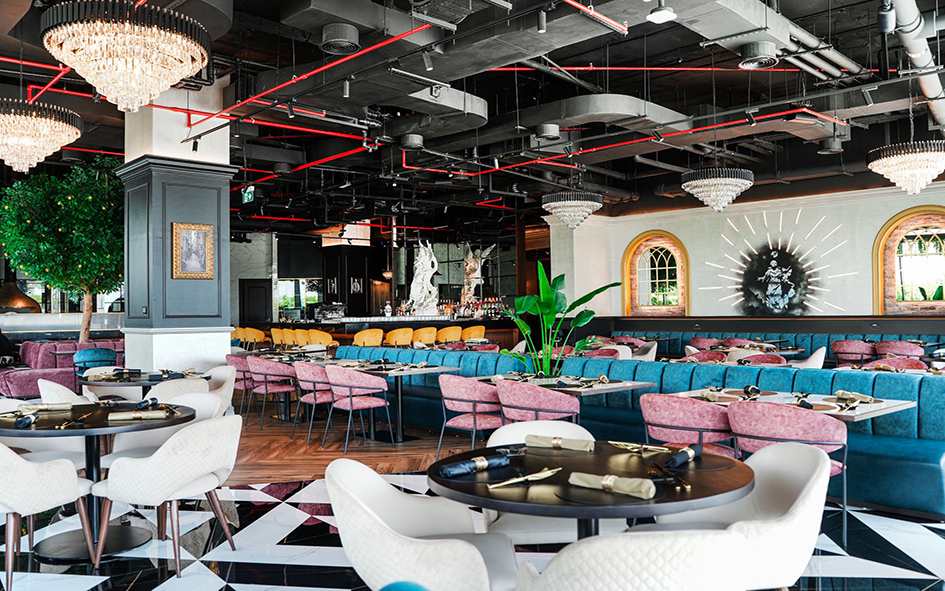 The world-famous pizza artists are waiting to give you the perfect break from the office with a business lunch like no other.
Dubai, UAE (August 2022): There's a new business lunch in the city, and it's not business as usual with Via Toledo's unrivalled offerings. A gastronomic wonderland of flavour, flair, and fine dining, Via Toledo is Dubai's answer to authentic Italian cuisine. With this four-course business lunch, you will return to the office feeling energized and ready to take on the rest of the day.
With three courses bursting with classic Italian cuisine, Via Toledo is a gastronomic destination like others. Start the array of sensational delights with an Antipasto of your choice. Then make a choice between a delicious Neapolitan-style pizza or phenomenal portions of pasta that you will dream of long after. Each pizza is made with the world-famous unique blend of flour, created by the founder, Francesco Caló, named intensa for its constant, dominant, and intense flavour. The unique pizzas embrace the wind of gastronomic innovation, with the selection including Marinara, Bufalina, Diavola, and Provola e Pepe; there is sure to be one for everyone's taste.
The pasta is all handmade, and guests can choose between gnocchi filled with potatoes and eggplant or fusilli with Neapolitan-style Ragu. End your business lunch on a sweet note with a serving of elegant tiramisu or a fruity millefleur. This exceptional offering is the perfect way to celebrate your midday break. The delicious food satiates the palate with soft sensations and unforgettable aromas to add to the unbeatable flavour frenzy. Available every Monday to Friday from 12 pm to 2:30 pm for AED139 per person, this is a business lunch not to be missed.
Business Lunch at Via Toledo
When: Monday to Friday from 12 pm to 2:30 pm
Offer: 3-courses from a set menu (choice of pizza or pasta) for AED139 per person