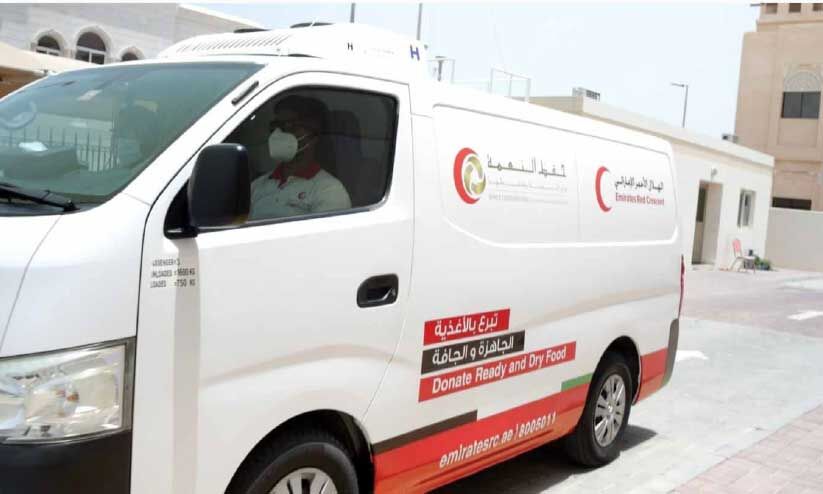 Isn't hunger so bad? Those who are hungry will never waste food. It is not uncommon for leftover food to be overcooked and often thrown in the bin. Probably a factor as to why they're doing so poorly. Sharjah has an initiative to collect surplus food from various sources and distribute it to needy families. The vehicle is being set up at the Al Khalidiya Suburban Council in Sharjah to collect, store and distribute leftover food in collaboration with the Emirates Red Crescent Authority.
A vehicle titled 'Donate Ready and Dry Food' has been launched in Sharjah to collect food, store it and deliver it to those in need. This vehicle is starving many people, including low-wage workers. The emirate had earlier launched plans to store surplus food in cold storage. But the special feature of this project is that instead of stale food, the food of the day is delivered to the needy on the same day.
From this month onwards, vehicles will arrive daily in front of the Suburban Council building in the city of Sharjah to receive food from the people. The vehicle, which collects surplus food for households and delivers clean food to workers and the needy instead of using food refrigerators, will leave many hungry. The new plan also aims to eliminate the health problems caused by food from food refrigerators.
Saeed Al Marri, chairman of the council, stressed the need to activate the project in the suburbs of Al Khalidiya.
Such schemes, which help to feed more than is needed, distribute it directly to those who deserve it, and fill the hungry stomachs, will fill the stomachs and minds of many alike.
Related