Dubai, United Arab Emirates (CNN) – While four American engineering students brainstorm the perfect invention for their product design class, they come up with a unique idea.
"Irene was eating a burrito when she opened her tortillas," Tyler Guarino told CNN last year.
Guarino, Erin Walsh, Mary Eric and Rachel Nee were in their final year at Johns Hopkins University in Baltimore, USA.
So the team sat down to investigate how to make an edible duct tape that could hold burrito rolls together.
Today, they are proud of their flagship product, known as 'Tastee Tape'.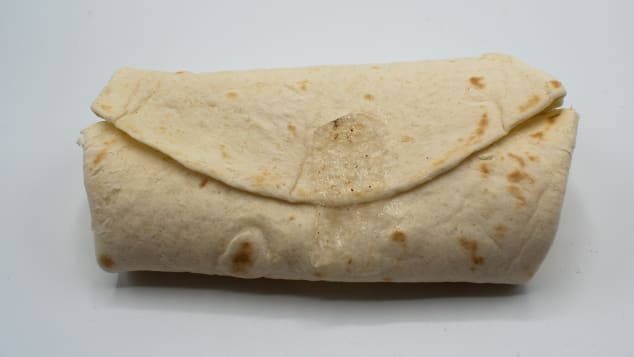 Guarino said the team spent months studying the "normal bar" and its components and trying to find "alternative ingredients that are edible."
They had to adhere to three main standards for making tape: it had to be clear and transparent, and it had no noticeable taste or texture.
After testing different combinations, the team came up with the magic recipe, which is also gluten-free and suitable for vegetarians.
"We tested about 50 different combinations," says Guarino, before finding the winning Tastee Tape ingredients.
He explained that there are three simple steps to using Tastee:
First, it is important to remove the tape from the waxed paper.
Second, moisten it.
Third, place it on a tightly packed tortilla.
After the team graduated Monday from college, Guarino described the Tastee Tape design journey as "really exciting."
"We learned a lot about product design, prototyping and patents," he said. "We are grateful for this opportunity before we graduate, especially since it taught us so many valuable skills."