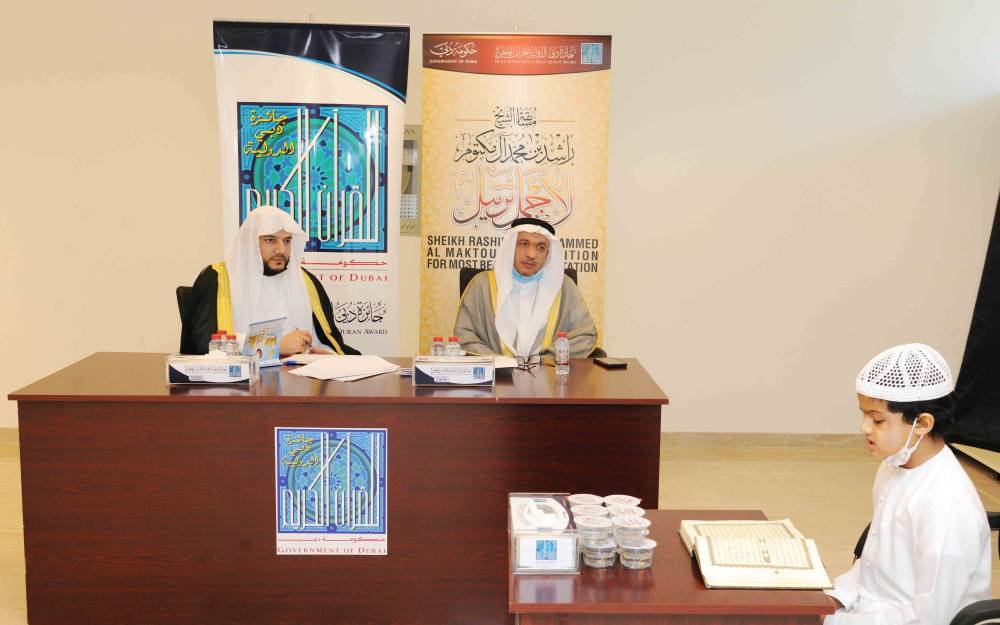 Dubai: "The Bay"
The Dubai International Holy Quran Award announced the launch of the preliminary qualifiers for the Sheikh Rashid bin Mohammed Al Maktoum Competition for the Most Beautiful Song in its fifteenth session 1443 AH / 2022, which starts today, Wednesday, from 4:30 p.m. the headquarters of the awards ceremony in the Al Mamzar area.
Adviser Ibrahim Muhammad Bumelha, Adviser to His Highness Dubai's ruler on cultural and humanitarian affairs and chairman of the award's organizing committee, said that this session witnessed an unprecedented turnout since the competition was established 15 years ago, when the number of them nominated to participate in the competition in all categories reached nearly a thousand candidates distributed to compete for candidacy for the five competition categories.
He added that the organizing committee has decided to start the final competition for all categories on the eighteenth of this month, so that a day is set aside for each category, while the closing ceremony will be held at the award headquarters on June 25 and the 4th specialized arbitration committee is have been formed by a number of prominent figures to oversee the competition. These qualifications.
Boumelha expressed his gratitude and appreciation for the unlimited support, generous care and attention given to this competition by His Highness Sheikh Mohammed bin Rashid Al Maktoum, Vice President and Prime Minister of the United Arab Emirates and ruler of Dubai, and his wife, Her Highness Sheikha Hind bint Maktoum Al Maktoum.