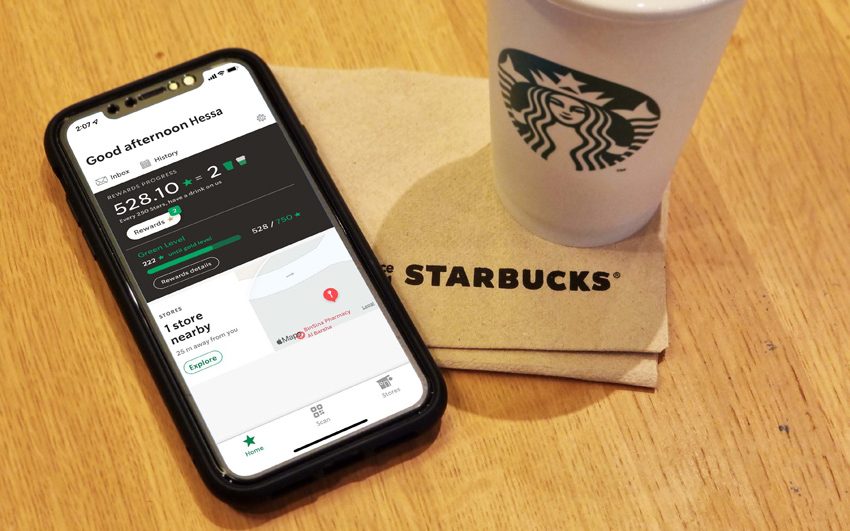 Dubai, United Arab Emirates – 24 February 2022 – Starbucks has launched Starbucks® Rewards in the UAE. The brand's new application and loyalty program is available on both iOS and Android.
As a part of a wider digital transformation strategy to intuitively meet customers' unique needs, the new Starbucks® Rewards program goes beyond a simple earn-back loyalty structure. The platform is driven by consumer-friendly technology that looks to bridge customer needs through convenience. The loyalty program unlocks multiple benefits, such as free drinks, exclusive previews, and advanced access to seasonal beverages. Starbucks, which is operated in the MENA region by Alshaya Group, will continue to add features to the app to further enhance the customer experience.
Accessible through the Starbucks Rewards UAE app, this is the first Starbucks loyalty program across the region to offer these unique features. Designed to appreciate and reward the most loyal customers, Starbucks® Rewards allows members to accrue stars during every Starbucks visit – 10 AED equal 4 stars. Once 250 stars are accumulated, members can redeem a free barista-prepared drink of their choice. Furthermore, the most loyal of members will enjoy additional benefits that come with Gold Status once they accumulate 750 stars.
Andy Holmes, President of Starbucks MENA at Alshaya Group, said: "An engaging and convenient loyalty program is a key part of our strategic growth plan for the future, and we are excited to present our Starbucks® Rewards program to the UAE. We recognise that while customers continue to seek connection, they also look for convenience and tech-driven retail touchpoints. Through Starbucks® Rewards, we hope loyal members will enjoy greater autonomy, as well as a more personalised, safe, and easy to access Starbucks experience.
"Our in-store portfolio is extensive, and we are delighted to bring this offering online, giving back to our loyal customers that have played an integral part in the development of Starbucks® Rewards. The rewards program is part of a wider digital transformation already underway, as customers look for increasingly personalised, convenient and contactless retail experiences."
Based on the concept, 'Stars for Everyone', Starbucks® Rewards offers 4 stars for every AED 10 spent on any item at Starbucks stores in the UAE, including merchandise. Customers who collect 250 stars can redeem a free barista-made drink anytime, at any Starbucks store across the UAE.
Benefits of the new program for members include:
Easier for members to earn free drinks fast, with members being rewarded for every AED 10 spent rather than per transaction.
Once members earn 250 Stars, they can choose to receive their free drink or bank their Stars for as long as 12 months.
Members who reach Gold status by accumulating 750 stars, will receive a free birthday drink as well as many exclusive benefits to be revealed at a later stage.
T&C: Stars cannot be accumulated on any drinks or merchandise items outside of Starbucks Stores in the UAE such as supermarkets, non-Starbucks eCommerce (Namshi), 3rd party delivery applications (Talabat, Deliveroo) and vending machines outside Starbucks stores.
Accommodating the evolving needs of customers, Starbucks will further integrate physical and digital experiences to allow for greater flexibility. Starbucks® Rewards is currently available for all UAE customers and will be rolled out to meet growing demand in other markets in the Middle East.
More information on the Starbucks Rewards app can be found www.starbucks.ae
Across the UAE