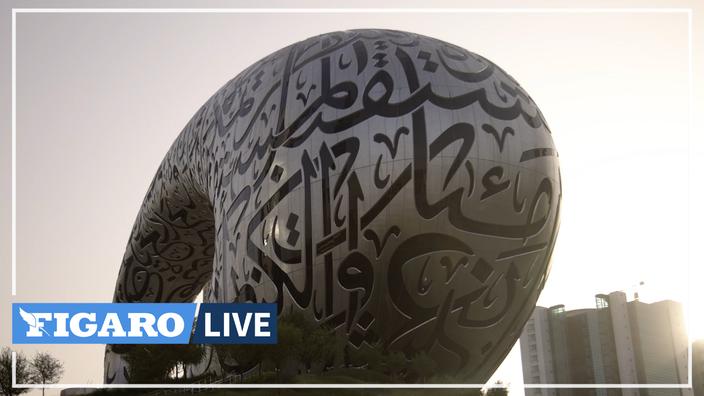 New argument for a trip to Dubai: the Museum of the Future, a marvel of architecture and technological innovation, is finally opening its doors in the Emirate, after seven years of reflection and an extraordinary construction site.
Overlooking Sheikh Zayed Road, the urban highway that crosses the flagship city of the United Arab Emirates, the building is inaugurated on February 22, 2022. The palindrome inevitably evokes that of the World Expo in Dubai, called Expo 2020 although delayed by a year due to pandemic, as this number embodied emblematic archaeological rings of the country.
But
"there is no symbol in the date of the inauguration of the Museum of the Future.
It is pure elegance.
When you launch the most beautiful building on the planet, elegance is what completes the event"
, says Mohammad Gergawi, Minister of the Interior and director of the Dubai Future Foundation.
To discover
Partner stay in Dubai |

4 days |

Getaway to Dubai for the Universal Exhibition

Partner stay in the Emirates |

7 days |

Emirates, the giants of sand – Universal Exhibition
Read alsoDubai, 50 years of an unlikely destination
Its elliptical shape catches the eye
The Museum of the Future, inaugurated on February 22, is now open to the public.
Dubai Future Foundation/ Press Photo
On a green hill in the middle of skyscrapers, its elliptical shape attracts attention.
But in Dubai every building…
This article is for subscribers only.
You have 73% left to discover.
Cultivating your freedom is cultivating your curiosity.
Keep reading your article for 1€ the first month
I ENJOY IT
Already subscribed?
Login