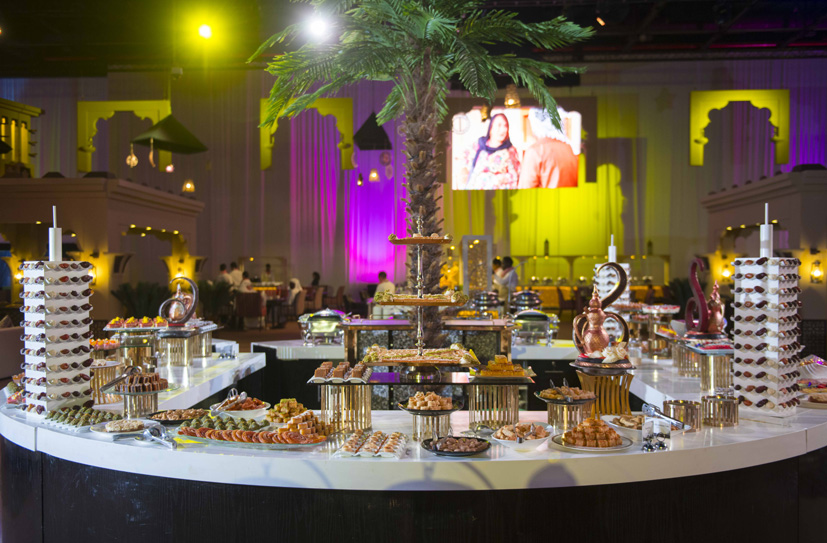 Dubai, UAE – 28 March 2022: Situated in the heart of Dubai's central business district, the Ramadan Majlis at Dubai World Trade Centre returns with dedicated Iftar and Suhour packages every night of the Holy Month.
Whether you are an individual or a large group, prefer a buffet or a la carte menu, Ramadan Majlis has the perfect package. Serving the finest traditional Arabian cuisine prepared by the award-winning DWTC Hospitality catering team in a lavish Arabesque setting, it promises guests an authentic, unforgettable Ramadan experience.
Details
Iftar buffet runs daily from 6pm to 8pm in Sheikh Saeed Halls and costs AED 165 per person and AED 85 for children aged 5-12. Children under five eat for free. Table reservations should be made online, although walk-ins are accepted subject to availability.
The Suhour a la carte menu features more than 70 dishes from 9pm to 3am and until 4am Friday and Saturday. Minimum spend is AED 100 per person. Lounges are available for groups of up to eight guests, with a minimum spend of AED 500 per guest, excluding shisha. For larger groups, private majlises and gazebos are also available.
For more information and to make a booking, call 800-DWTC or visit https://majlis.ae