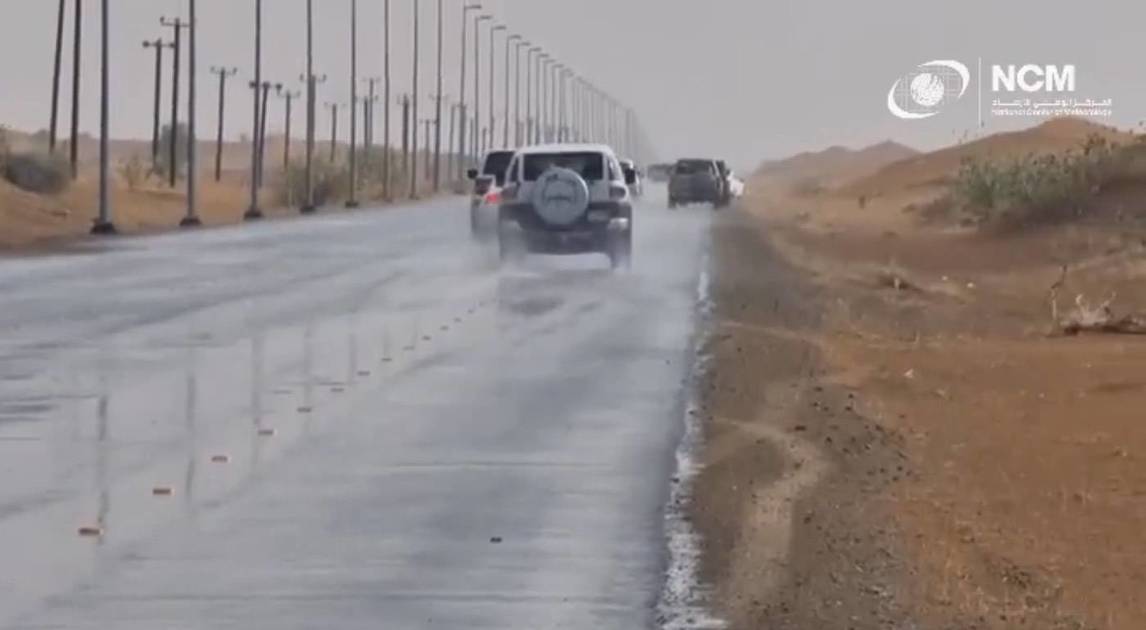 Normal
Al Ain records the highest and lowest temperature in a single day for the second time
Abu Dhabi: Imad Eddin Khalil
On Saturday, separate areas of the country witnessed continued rain of varying intensity as a result of the country being hit by a low-level depression, accompanied by a depression in the upper layers of the atmosphere.
Light rain started in the southern part of Gessura in Al Dhafra region at four in the afternoon and medium rain started on Jessura – Umm al-Zamoul road, to become heavy rain on Al Faya – Mahafiz road and on Nizwa – Al Faya road in Sharjah and other areas.
For the second time in the summer months, the city of Al Ain recorded the lowest and highest temperature on the same day. The highest temperature was recorded at 49.3 degrees Celsius in the Sweihan region at 14.15, while the lowest temperature recorded was recorded at 23.2 degrees Celsius, in Rakna in Al Ain city.
The National Center of Meteorology appealed to the public to exercise caution and caution during heavy rain, low visibility and stay away from places where valleys flow. Abu Dhabi Police also urged motorists to be careful due to poor visibility during the formation of dust and dust, not to be busy with the phone and photography, and to comply with the variable speed shown on signs and electronic signs , to maintain everyone's safety.
The Center expected weather from Sunday to Wednesday to be fair to partly cloudy at times with low clouds developing on the east coast in the morning with a chance of some convective rain clouds to the east and south in the afternoon and winds to be southeast to northeast light to moderate in speed and active at times causing dust. Its speed varies from 15 to 25 up to 40 km/h. Seas are at times light to medium waves in the Arabian Gulf and waves are light in the Sea of ​​Oman.
https://tinyurl.com/54kpcsva