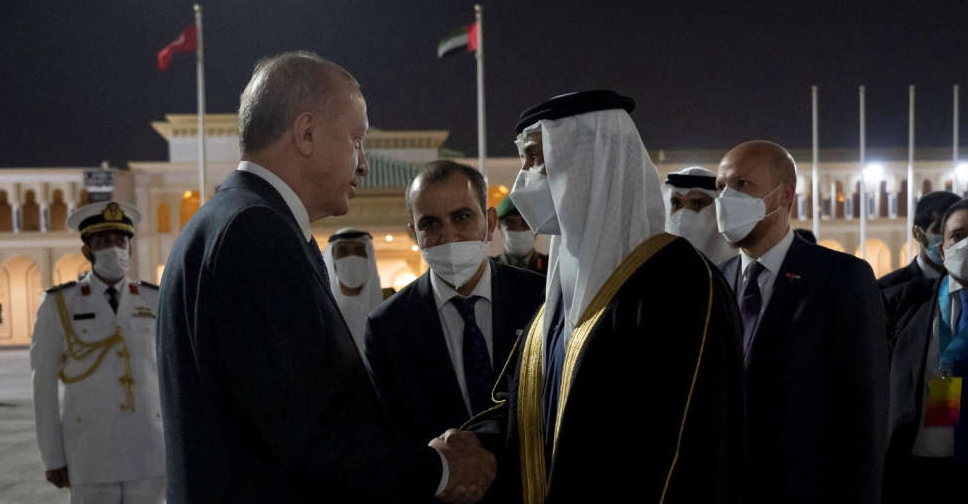 WAM
Turkish President Recep Tayyip Erdoğan left Abu Dhabi on Tuesday following a two-day state visit to the UAE.
He was seen off at the Presidential Terminal of Abu Dhabi International Airport, by His Highness Sheikh Mansour bin Zayed Al Nahyan, Deputy Prime Minister and Minister of Presidential Affairs, and a number of senior officials.
It was Erdogan's first official trip to the country in nine years, and came nearly three months after Abu Dhabi's Crown Prince and Deputy Supreme Commander of the UAE Armed Forces, His Highness Sheikh Mohammed bin Zayed Al Nahyan's visit to Ankara.