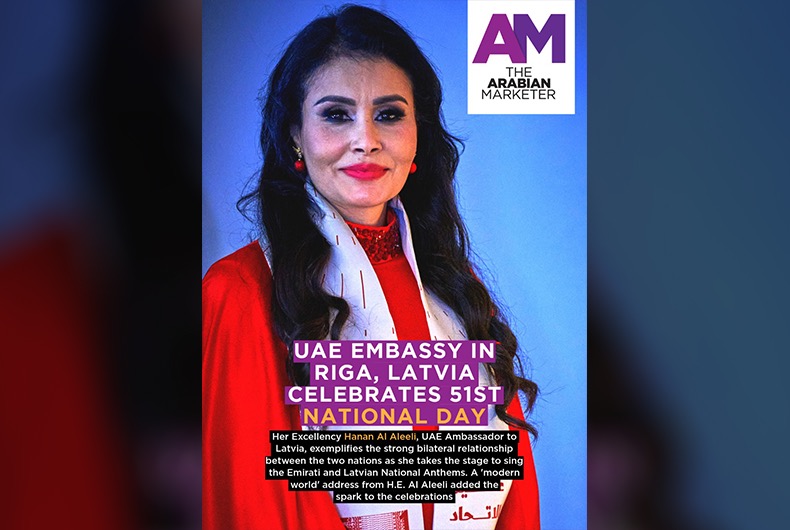 The UAE Embassy in Riga, Latvia welcomed over two hundred friends, partners, and associates to a grand reception at Riga's Zunda Towers to commemorate 51 years since the foundation of the United Arab Emirates. The reception, presided over by Her Excellency Hanan Al Aleeli, UAE Ambassador to Latvia, was attended by former President of Latvia Raimonds Vējonis along with several senior government officials, and political, cultural, and diplomatic leaders.
Exemplifying the strong bilateral relationship that the UAE and Latvia enjoy, H.E. Al Aleeli, UAE Ambassador to Latvia, especially learned the Latvian anthem in honor of the country. The anecdote behind this dates back to the Latvian National Day celebrations at Dubai Expo 2020. Popular Latvian musician Intars Busulis presented a special musical gift from Latvia on the occasion of the Golden Jubilee of the UAE, a heartfelt performance of 'Allah Ya Dar Zayed' song.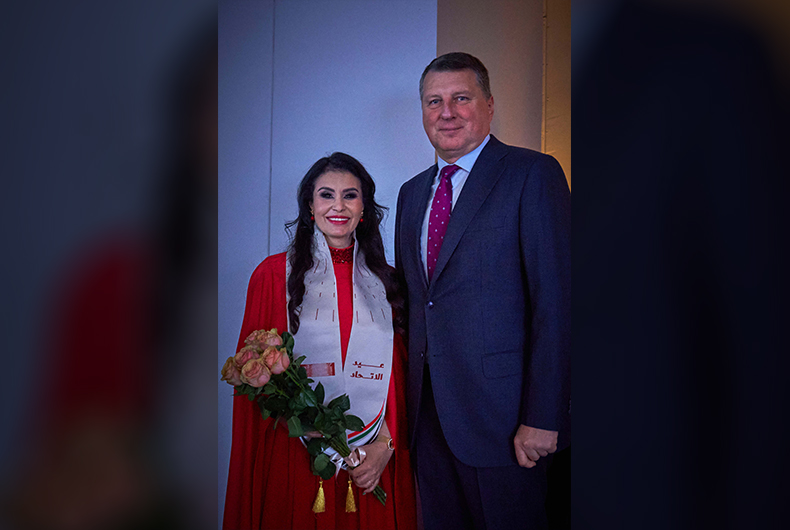 Recalling the experience, H.E. Al Aleeli said during her address this year, "The performance went viral and touched people's hearts in the UAE, including our President who was very moved. He even expressed his feelings to the President of Latvia. The performance struck a chord with him because the lyrics of the song were written by his father, the founder of the UAE."
When the Latvian President informed the UAE President His Highness Sheikh Mohamed bin Zayed Al Nahyan that the song was recommended by H.E. Al Aleeli, the UAE President advised her to sing in the Latvian language as well.
"Nothing else could better portray my respect towards Latvia than reciting the country's national anthem as we jointly celebrate UAE's 51st National Day," said H.E. Al Aleeli. Guests showered praise on the Ambassador for singing the Latvian national anthem, a rather rare gesture.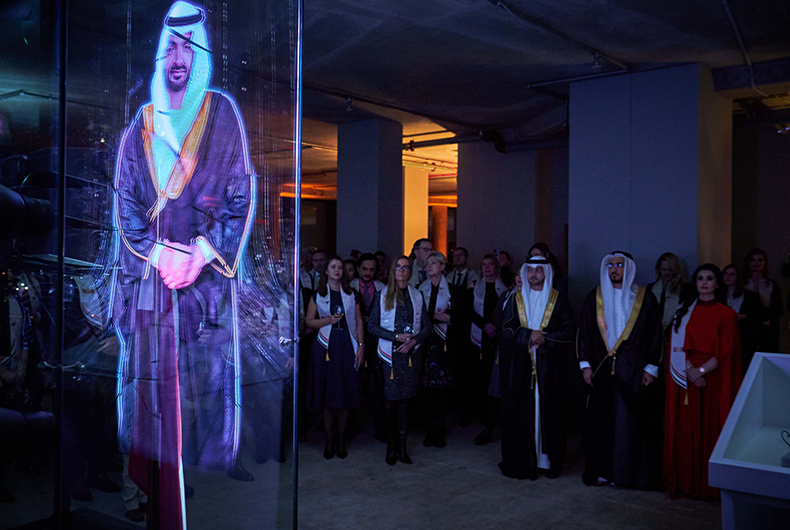 The reception also brought to life a message from UAE President H.H. Sheikh Mohamed bin Zayed Al Nahyan through holographic technology in virtual 3D. In his message the UAE President said, "We extend the hand of friendship to all countries that share our values of peaceful coexistence and mutual respect, to achieve progress and prosperity."
The year 2022 has been a year of extraordinary global achievements for the UAE, including Expo 2020 Dubai, which played home to millions from around the world. Together, the UAE and Latvia are building a 'Partnership for the Future' that continues to go from strength to strength in trade, air transport, tourism, information and communication technologies, culture, education and health.