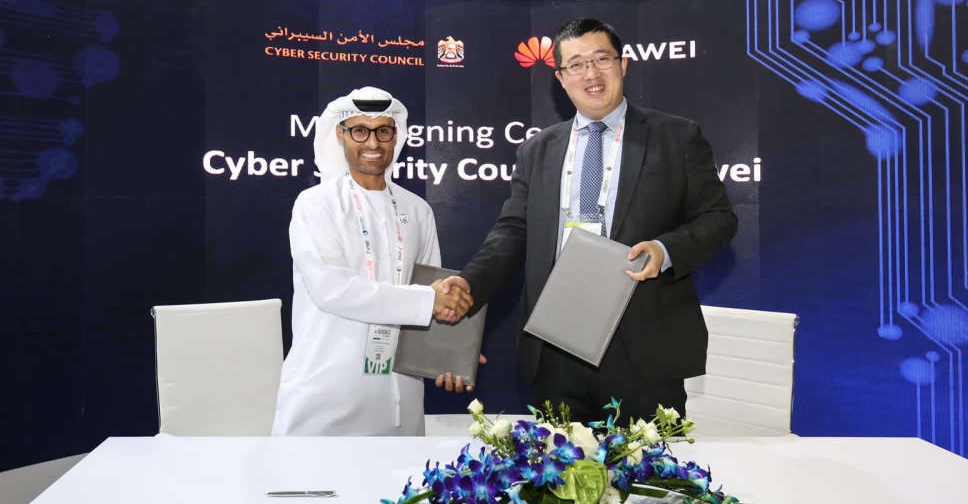 WAM
The UAE's Cybersecurity Council has signed a Memorandum of Understanding with Huawei to collaborate in the strengthening of local strategies.
Signed at GISEC 2022 cybersecurity conference taking place at Dubai World Trade Centre (DWTC), March 21-23, it will promote innovation, drive development in cybersecurity capabilities, and nurture a strong cybersecurity ecosystem.
In addition, the agreement aims to create an open, transparent, and trustworthy environment between the UAE Government, Huawei, and other technology vendors.
Both parties have agreed to work together to promote thought leadership, cooperate in research and development through an independent think tank that both parties will establish, and jointly establish a Cybersecurity Center of Excellence to deliver training that addresses the cybersecurity capacity-building needs for Emiratisation.
Dr. Mohammad Hamad Al Kuwaiti, Head of Cybersecurity, UAE Government, said, "We are excited to be signing this agreement with Huawei in line with our mission of developing a comprehensive cybersecurity strategy and creating a safe and strong cyber infrastructure in the UAE. This step will also help drive our efforts to establish the UAE as a leading global hub for cybersecurity for the benefit of the nation."
UAE's #Cybersecurity Council to collaborate with #Huawei in strengthening ecosystem's capabilities.#WamNews https://t.co/KCoY9Z9y0w pic.twitter.com/KGbisJyz0I

— WAM English (@WAMNEWS_ENG) March 22, 2022
More from UAE