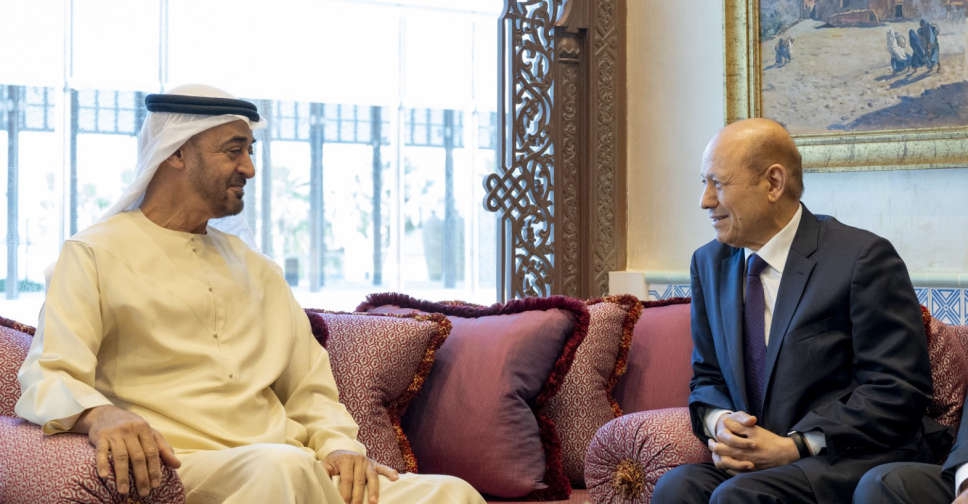 WAM
His Highness Sheikh Mohamed bin Zayed Al Nahyan, Crown Prince of Abu Dhabi and Deputy Supreme Commander of the UAE Armed Forces, held talks with Dr. Rashad Al-Alimi, Chairman of the Yemeni Presidential Leadership Council, at Qasr Al Bahr in the UAE capital.
Sheikh Mohamed congratulated Al-Alimi on assuming the leadership of Yemen and affirmed the UAE's support for the council's efforts to achieve stability in Yemen.
His Highness said the UAE "will spare no efforts to provide all possible support to Yemen, highlighting the historical relations uniting the two nations".
Dr. Al-Alimi expressed his gratitude for the UAE's continuous support and exchanged greetings on the advent of Eid al-Fitr.
The leaders also discussed various aspects of bilateral relations in addition to an array of regional and global issues of mutual interest.