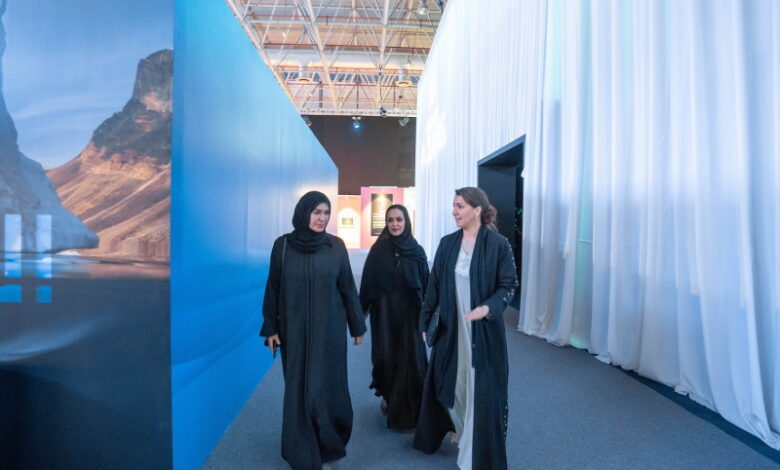 The Minister spoke to ocean photographers and listened to their stories
HE Mariam bint Mohammed Saeed Hareb Al Mheiri, UAE's Minister of Climate Change and Environment, participated in the first Conservation Summit, organised by the Xposure International Photography Festival 2022 under the theme "Saving our Oceans" and toured exhibitions that depict pollution challenges that face the oceans.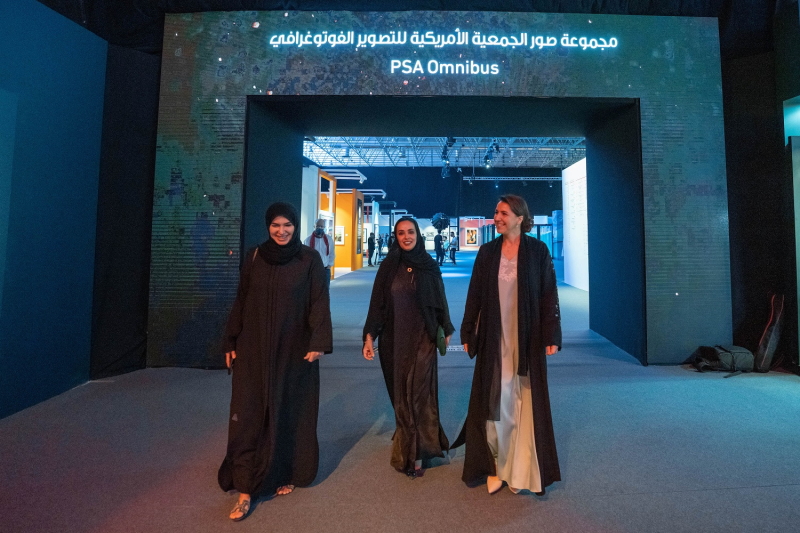 Visiting the "Secrets of the Whales" exhibition, the Minister met with photographer Brian Skerry, who spoke about his photographs that portray pods of sperm, humpback, orca and beluga whales, and support research about whales' sophisticated culture and habits that distinguish them from other mammals.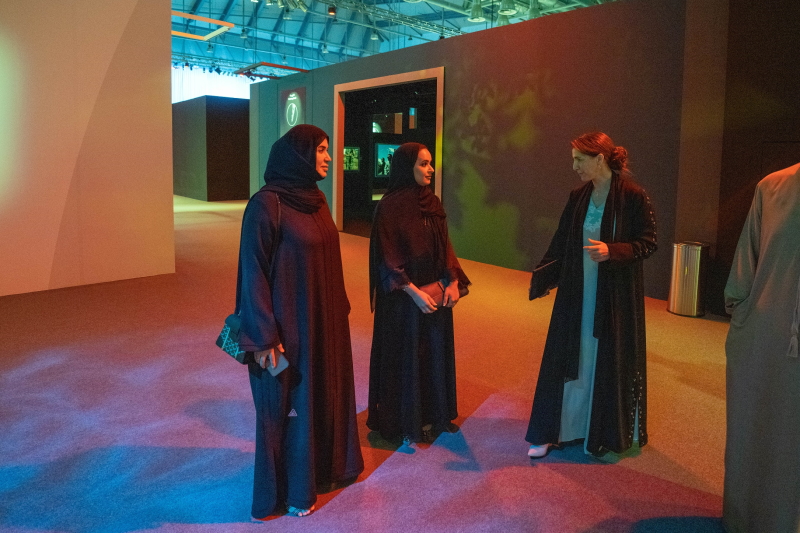 The Minister of Climate Change and Environment visited Jennifer Hayes's "Our Water Planet" which sheds light on the wonders of oceans and highlights the beauty of sea creatures.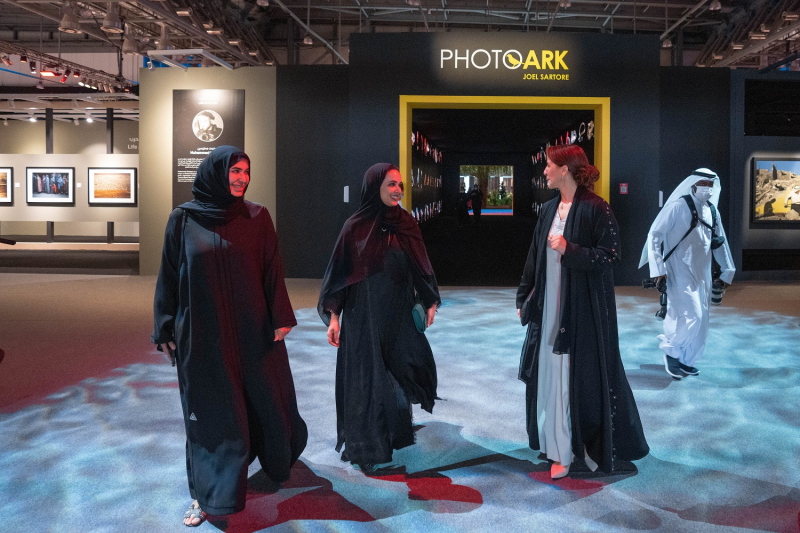 She also visited an exhibition themed "Two Worlds – Above and Below the Sea" by David Doubilet, who noted that he seeks to connect people with the largest part of our planet and bring to light the beauty of the pictures that bring together land and sea.