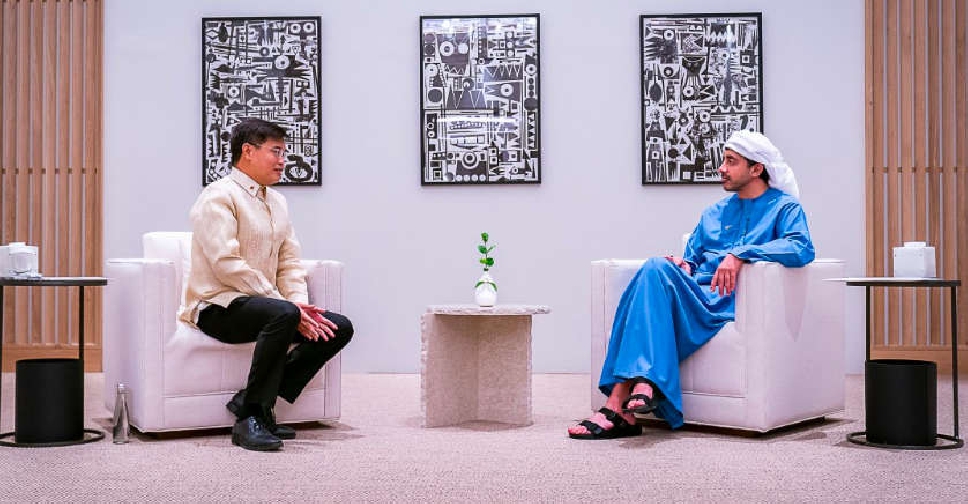 WAM
In a message sent to His Highness Sheikh Mohamed bin Zayed Al Nahyan, Crown Prince of Abu Dhabi and Deputy Supreme Commander of the UAE Armed Forces, Philippines President Rodrigo Duterte focused on strengthening bilateral ties between the two nations.
Duterte's Special Envoy Robert Borje handed over the message to Sheikh Abdullah bin Zayed Al Nahyan, Minister of Foreign Affairs and International Cooperation, at Expo 2020 Dubai.
In turn, Sheikh Abdullah handed a message from Sheikh Mohamed to Borje.
During the meeting, the diplomats also highlighted the need to develop cooperation in various sectors and reviewed the participation of the Philippines at Expo 2020.