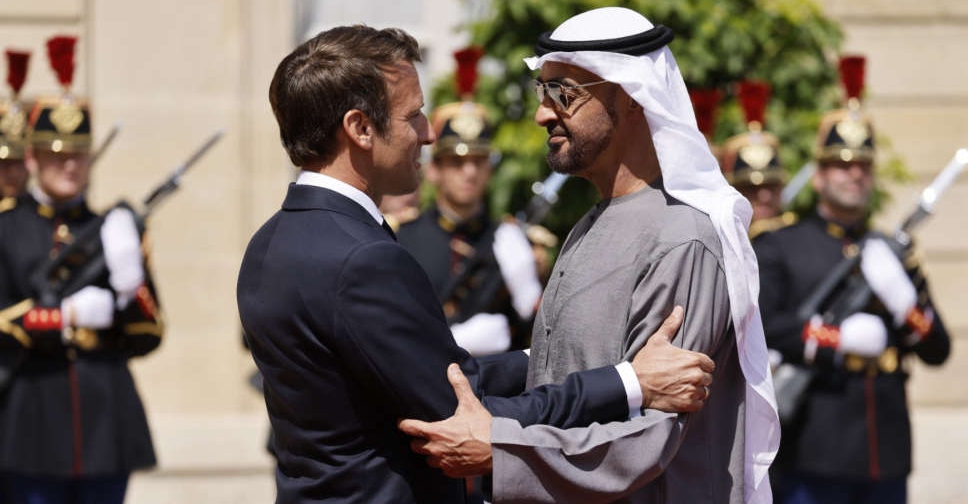 A formal reception has been held in Paris' Army Museum to welcome UAE President His Highness Sheikh Mohamed bin Zayed Al Nahyan as he started his first official state visit after assuming office.
Armed Forces Minister Sébastien Lecornu led the ceremony along with members of the French Republican Guard.
The national anthems of both countries were performed by a military band, and His Highness inspected the Guard of Honour.
His Highness then paid a visit to the tomb of Napoleon Bonaparte situated within the Dôme des Invalides.
The UAE ruler later met French President Emmanuel Macron at the Elysée Palace for a private lunch.
The two leaders are set to explore opportunities for bilateral collaboration to address substantial challenges facing our world today, including those in the areas of climate change, energy, and economic sustainability.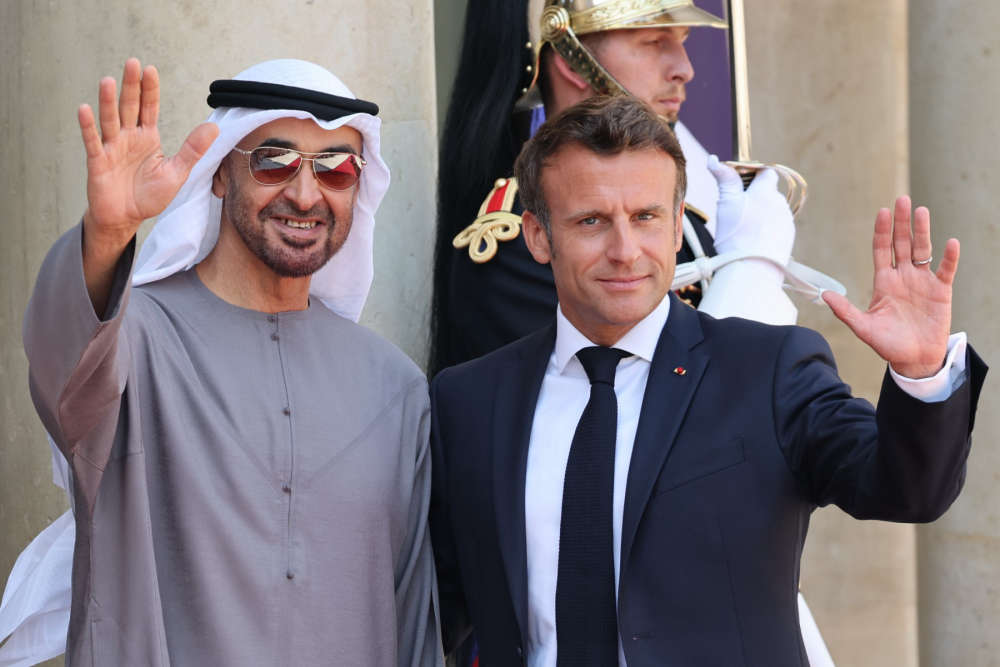 وصول صاحب السمو الشيخ #محمد_بن_زايد، رئيس الدولة، إلى متحف الجيش#محمد_بن_زايد_في_فرنسا #قناة_أبوظبي pic.twitter.com/gq5t2Mqmf1

— قناة أبوظبي (@abudhabitv) July 18, 2022
In the evening, President Macron will host a state dinner in the UAE ruler's honour at the Grand Trianon, situated within the grounds of the Palace of Versailles.
His Highness is also set to meet several French officials during his two-day visit, including Prime Minister Élisabeth Borne; President of the Senate Gérard Larcher; and President of the National Assembly Yaël Braun-Pivet.
The visit is an opportunity to reinforce and expand the longstanding strategic partnership between the two countries.

More from UAE