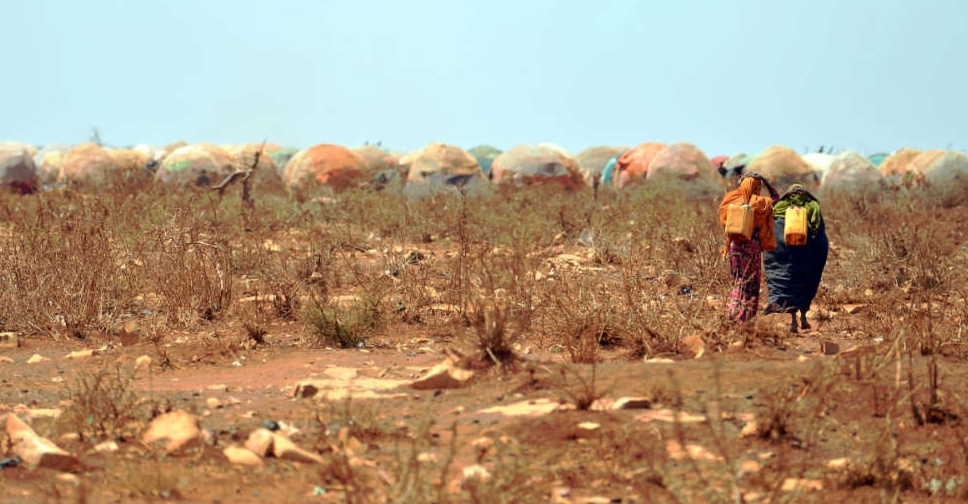 TONY KARUMBA / AFP
The UAE is stepping up efforts to help those affected by a severe drought in Somalia.
An aid plane carrying dozens of tonnes of essential supplies has landed in Mogadishu, while an aid ship will soon be dispatched.
It comes following the directives of His Highness Sheikh Mohamed bin Zayed Al Nahyan, Crown Prince of Abu Dhabi and Deputy Supreme Commander of the UAE Armed Forces, and the monitoring of His Highness Sheikh Hamdan bin Zayed Al Nahyan, Ruler's Representative in Al Dhafra Region and Chairman of the Emirates Red Crescent (ERC).
The relief activities are being monitored by the ERC, which is also digging wells and delivering water in tankers to areas facing water scarcity.
About 4.6 million in Somalia have been affected by the drought triggered by poor rainfall for three consecutive seasons.
Dr. Mohammed Ateeq Al Falahi, ERC's Secretary-General said it is exerting significant efforts to make a difference in the Somali regions worst affected by the crisis.

More from UAE