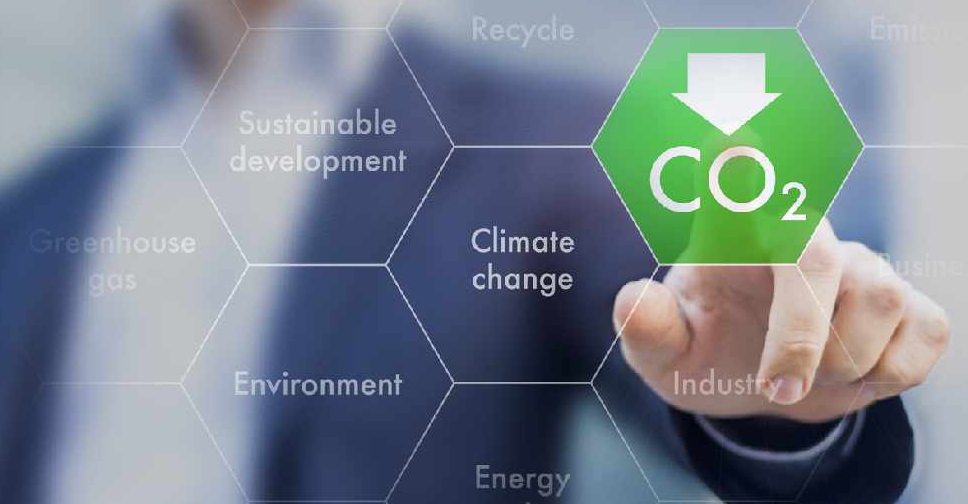 WAM (File photo)
The UAE's reiterated its commitment to a green future with a pledge to invest AED600 billion dirhams in diversifying the country's energy mix.
Yousif Al Ali, Assistant Under-Secretary for the Electricity, Water and Future Energy Sector at the UAE Ministry of Energy and Infrastructure was speaking during the opening session of the Global Energy & Utilities Forum, at Middle East Energy 2022 in Dubai.
He said "with IRENA forecasting that energy transition investments will have to increase by 30% over planned investment to a total of $131 trillion between now and 2050, the UAE is committed to supporting this transition through domestic and foreign investment."
Over the next decade, the UAE will focus on driving through solar and nuclear power, implementing transparent policies, improving energy efficiency, reducing carbon and methane emissions, and turbocharging innovation in hydrogen technology.
The minister said hydrogen has a key role to play in the UAE's future energy system and will be crucial to decarbonise industry, transportation, and fossil fuels.
He added "the UAE is determined to lead the decarbonisation and sustainability of the fossil fuel sector. Our national oil company ADNOC aims to decrease greenhouse emissions intensity by around 25% by 2030 and expand their carbon capture capacity by almost 500%, reinforcing ADNOC's position as one of the least carbon-intensive producers globally."
Hosted by the UAE Ministry of Energy & Infrastructure, over 18,000 attendees and 500 exhibitors from 131 countries are expected during the three-day energy showcase which is taking place live and in person from March 7-9 at the Dubai World Trade Centre.
#UAE determined to lead decarbonisation, sustainability of fossil fuel sector: Global Energy & Utilities Forum.#WamNews https://t.co/Nx06QcpxZ8 pic.twitter.com/W08YopsAMg

— WAM English (@WAMNEWS_ENG) March 7, 2022
More from UAE
H.H. Sheikh Mohamed invites President of Indonesia to UAE

His Highness Sheikh Mohamed bin Zayed Al Nahyan, Crown Prince of Abu Dhabi and Deputy Supreme Commander of the UAE Armed Forces, has invited Indonesian President, Joko Widodo, to visit the country to witness the signing of the UAE-Indonesia Comprehensive Economic Partnership Agreement (CEPA).

Hope Probe tracks Mars dust storms

The Emirates Mars Mission, the first interplanetary exploration undertaken by an Arab nation, has delivered a host of unique data on Martian dust storms revealing new information on how they evolve and spread across the planet.

UAE Armed Forces Chief visits World Defence Show

The Chief of Staff of the UAE Armed Forces has visited the World Defence Show in Riyadh at the official invitation of Saudi Arabia's Chief of General Staff, Lieutenant-General Fayyad bin Hamed Al-Ruwaili.

UAE, Croatia discuss economic ties

Dr. Thani bin Ahmed Al Zeyoudi, Minister of State for Foreign Trade, has visited the Croatia Pavilion at Expo 2020 Dubai.