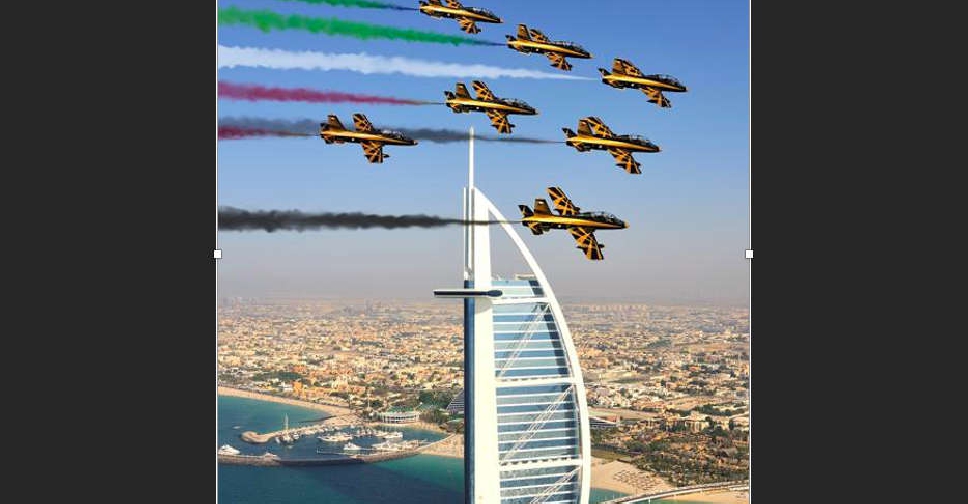 Supplied
Dubai residents are going to be in for a spectacular visual treat tomorrow at 6:00 pm as the UAE's Al Fursan jets take to the skies for a series of breathtaking stunts.
The UAE Air Force's aerobatic display team will soar and twirl past Dubai's iconic landmarks like the Burj Khalifa, Ain Dubai, Palm Jumeirah, Burj Al Arab, Kite Beach, Dubai Frame and Museum of the Future, and paint the skies in vivid colours.
So get your cameras ready for a show of a lifetime.