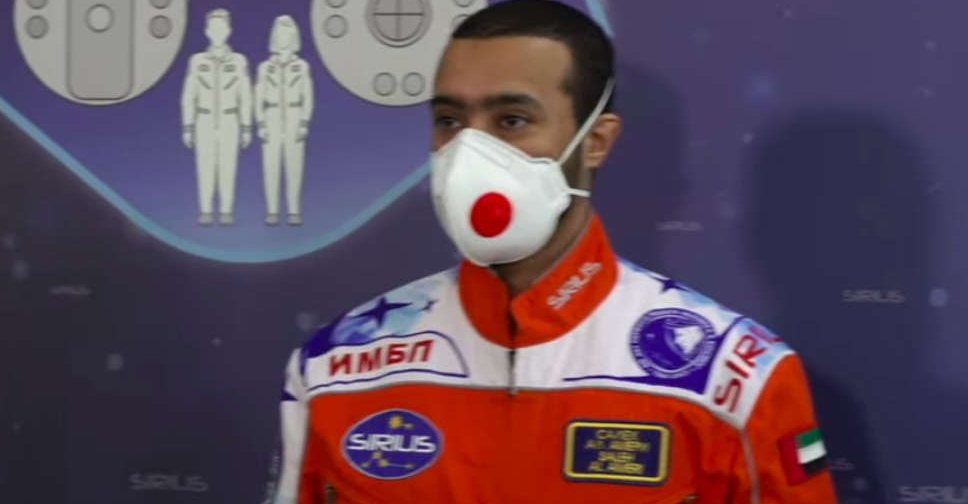 Twitter/LIVEFEED
The UAE has created another milestone in space study, after the country's first analog astronaut Saleh Al Ameri completed an eight-month isolation mission on Sunday.
He stepped out of the isolation facility in Moscow's Institute of Biomedical Problems at 01:00 pm (local time).
Al Ameri conducted 70 experiments and studied the effects of long-term isolation and confinement on human psychology and physiology.
Just days before he left the facility, Al Ameri spoke exclusively to ARN News about how the experiments he's carrying out there will benefit the UAE.
Other crew members of the Sirius-21 crew included Russian commander Oleg Blinov, American flight engineer Ashley Kowalski, Russian researcher Ekaterina Karyakina, Russian Flight Surgeon Victoria Kirichenko and American researcher William Brown.
Analog missions play a significant role in spaceflight research by simulating space-like conditions on Earth.

More from UAE