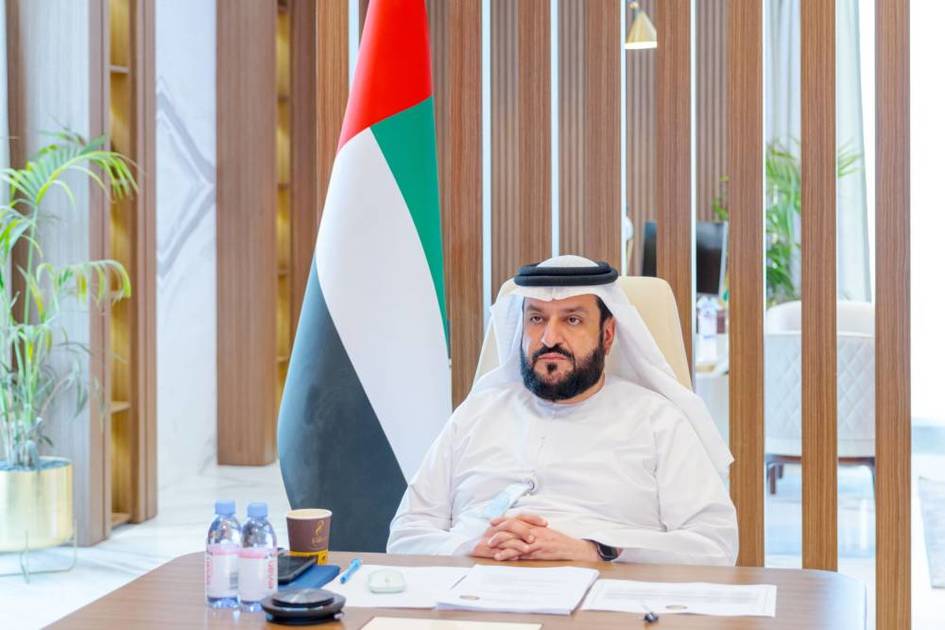 Emirates News Agency "WAM" participated in the twenty-first meeting of officials from news agencies in the countries of the Gulf Cooperation Council of Arab States, held yesterday through visual communication techniques, with the participation of officials from the Gulf news agencies and the General Secretariat of the partner countries.
The meeting discussed the decisions and directives of the Supreme Council at the 41st and 42nd Summits, in addition to the proposal from the General Secretariat of the Cooperation Council to develop a five-year plan for the years 2023 to 2027 to define paths and priorities for joint action in the coming period, including cooperation initiatives between the GCC States in the field of news agencies, will be presented at the next meeting of the Ministers of Information of the GCC States for adoption.
During the meeting, Mohammed Jalal Al Raisi, Director General of the Emirates News Agency, WAM, stressed the importance of strengthening the joint Gulf media work to help promote the sustainable development process and increase community awareness through media content characterized by sobriety, credibility, reliability and development. He called on participants to take part in the activities of the World Media Congress, which will be held from 15 to 17 November in Abu Dhabi, and to take advantage of the global media presence at this important international event, which would help shape the future. of global media due to its positive effects on different sectors.
Muhammad Jalal Al-Raisi thanked the officials of the Gulf news agencies who attended the meeting for their interest and welcome to participate in the activities of the World Media Congress, in addition to their active role in maintaining the media landscape reflecting the civilized face of the Gulf Cooperation Council and the prosperity and prosperity they witness. (wam)