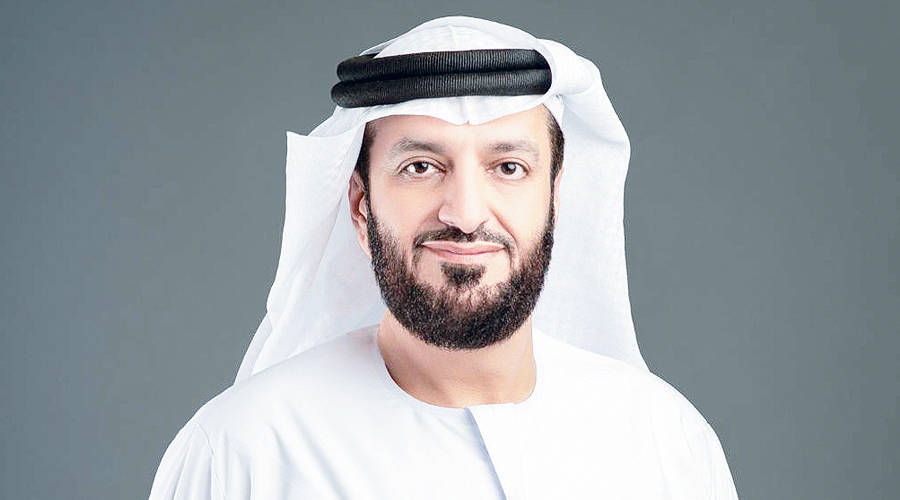 Sharjah: "The Bay"
The Emirates News Agency (WAM) is celebrating the 45th anniversary of its launch when it released its first news story on June 18, 1977, beginning since the story of excellence and credibility that has represented its strength since its inception, under the slogan "Credibility is ours strength".
In a call with "Al-Khaleej", Mohammed Jalal Al-Raisi, Director General of the Emirates News Agency "WAM", praised the support of the wise leadership and the founders' efforts to establish the agency and thanked His Highness Sheikh Mansour bin Zayed Al Nahyan, Deputy Prime Minister and Minister for Presidential Affairs, for his great support of the Agency.
He said: "On the occasion of the 45th anniversary of the broadcast of the first news from the Emirates News Agency (WAM), I would like to thank our management for their unlimited support and I also send my thanks and gratitude to His Highness "Sheikh Mansour bin Zayed for his great sponsorship and support for WAM, as well as the unlimited support of the management. And the efforts of the founders and the dedication of the working group, which were the pillars of expertise and factors of global reach." Al-Raisi confirmed that the WAM Agency began broadcasting in Arabic in 1976, then added English in 1978, and with the development of its directions, goals and message, which was not only limited to the Arab and regional level, and which was launched to cover all areas in different countries of the world, it began in the diversity of "broadcast languages" of the Agency, bringing the number of languages ​​in which the Agency's news is broadcast to 19 languages, and addresses more minds and communities around the world.
The list of languages ​​broadcast by the Emirates News Agency included "Arabic, English, Bengali, Chinese, French, German, Spanish, Persian, Hebrew, Hindi, Indonesian, Italian, Portuguese, Indonesian, Russian, Turkish, and Urdu."
Al Raisi stated that the Agency has concluded more than 82 agreements worldwide, as well as establishing different media groups in different countries, in order to improve the UAE's media status among global communities.
In his position on the future, Al-Raisi said that "our path in the coming era is towards globalization", as the agency for the next few years focuses on having an office in all countries of the world working with its full capacity and its human cadres, to disseminate news and events around the world with transparency, credibility and professionalism. around the world, and collaborates with many international TV channels.
He added that the agency had gained many memberships among international agencies, most notably the membership of Arab, Asian and international news agency unions.
The agency stands out for its diversity in news coverage as it includes many sections.
"Gulf" congratulates "WAM"
Gulf Press, Printing and Publishing House congratulated the Emirates News Agency (WAM) on the occasion of the 45th anniversary of its founding and its broadcast of the first news. In many languages, to all countries of the world.